I can't believe how long it has been since I posted a Friday Favorite! Let's try to get back on track, Lisa!!
I've had this feature in mind for several weeks, ever since I received my Summer issue of Art Doll Quarterly magazine and discovered Angela McLean's amazing brides. Most of the magazine was focused on bride dolls submitted in their recent Bride Doll Challenge. Angela's work stood out to me because it is so fresh and unique.
Angela makes these fabulous
bride dolls
from PAPER! (And have I mentioned I have a
thing
for paper? Yes, I think I have...) She uses different weights of paper, beads, micro beads, and paper embellishments to create these lovely gowns that have such wonderful dimension and detail. They are beautiful little works of art. I think her work is stunning and I've been dying to share it with you.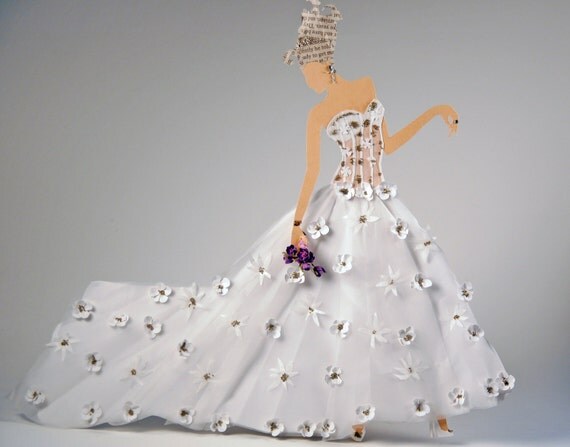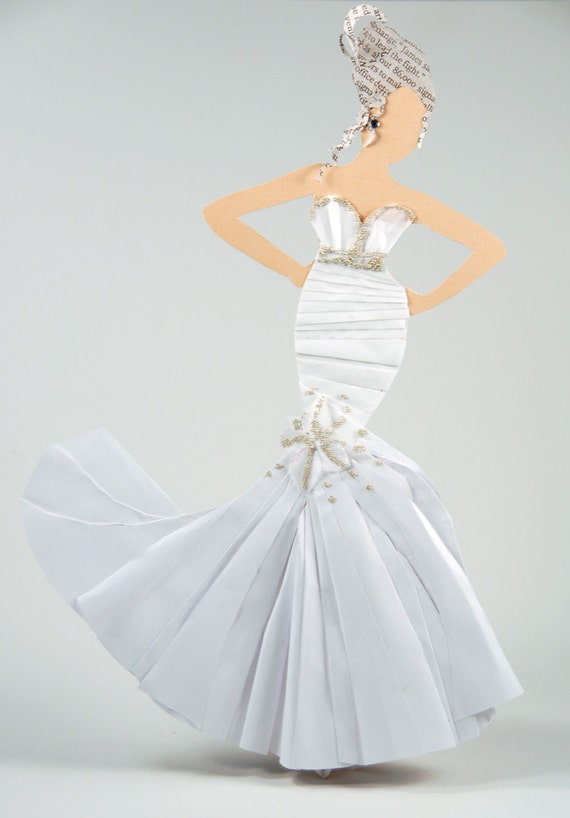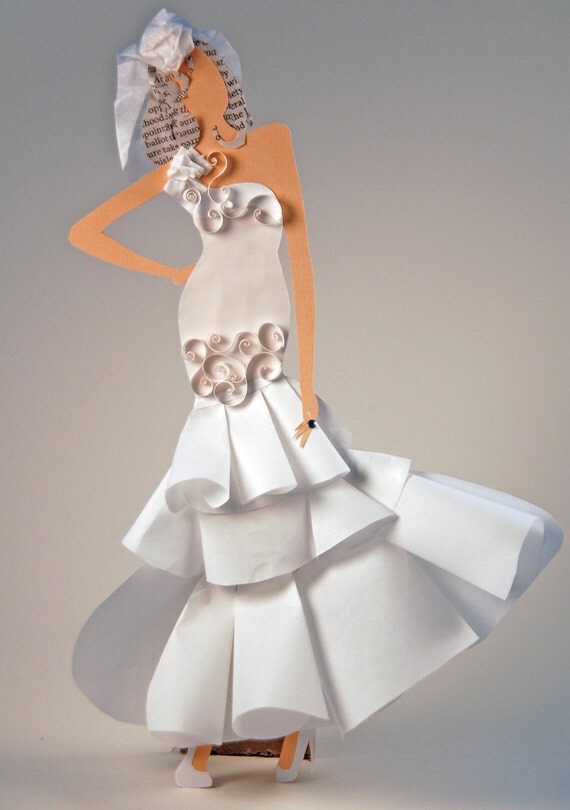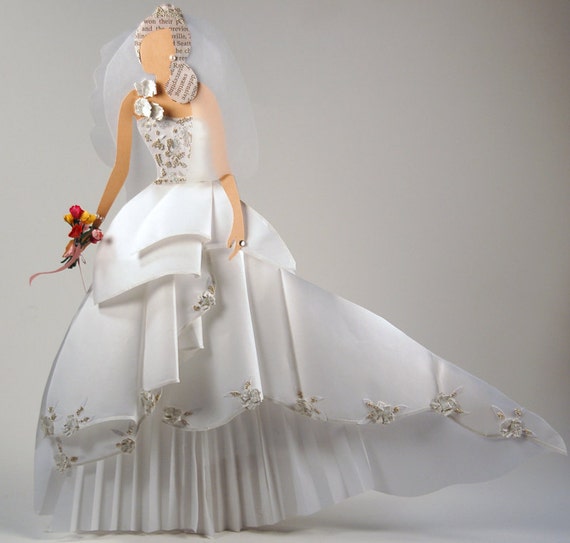 Angela also does custom orders. You need only contact her and send her a photo of your bride that shows the details of her dress. She will create one of these lovely paper dolls especially for you. Wouldn't that be a lovely keepsake of your wedding day?
I hope your enjoyed these lovely paper dolls!
Have a wonderful weekend!
Lisa