I am completely blown away by this shop,
Artesa
, and the work of Flavia Lovatelli. Perhaps because I have done a couple of projects with coiled magazine pages, and I UNDERSTAND the tedious and time-consuming nature of her work. It takes HOURS AND HOURS to roll enough strips of magazine pages into enough coils to make anything. So, hats off to Flavia and her lovely work!
I find her work very interesting because she makes things you would never dream could be made from paper. Granted, not many people would or could wear a dress made from paper coils, but tell me the truth. Are you not impressed by this wonderful work of art?
Ok, really, probably not practical and a bit beyond your budget, but amazing detail, no doubt. So if the dress isn't something you could pull off, how about a lovely little handbag? I can't decide which one I like better, this one: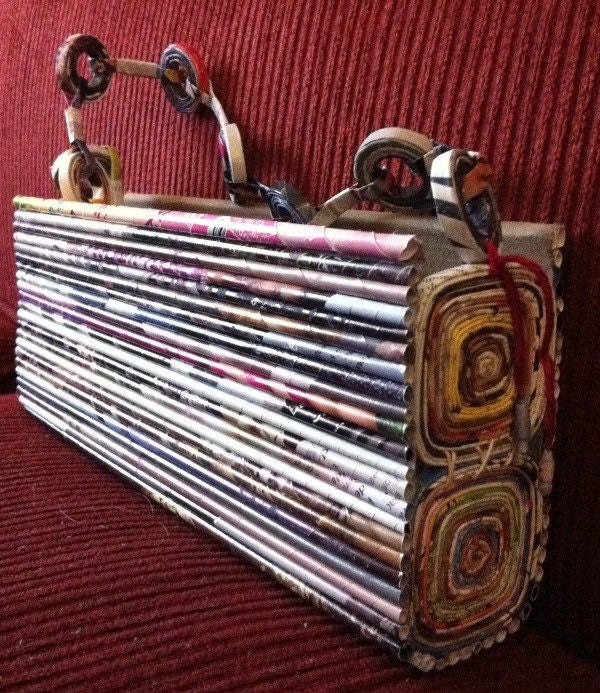 Or this one: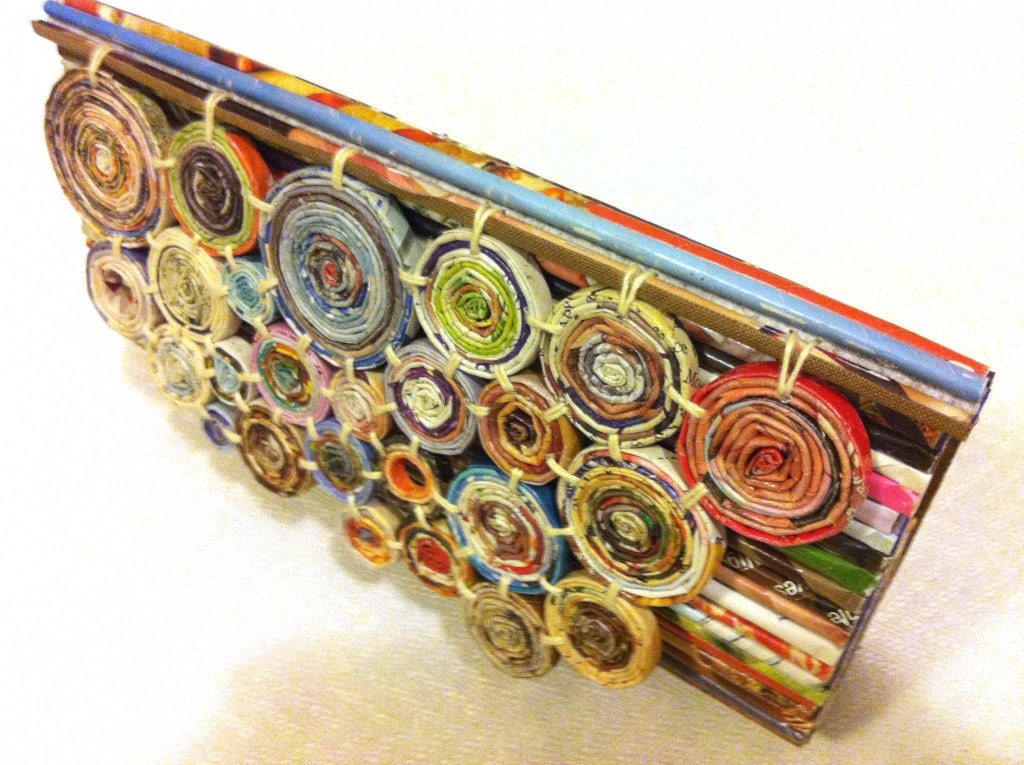 Or how about a belt: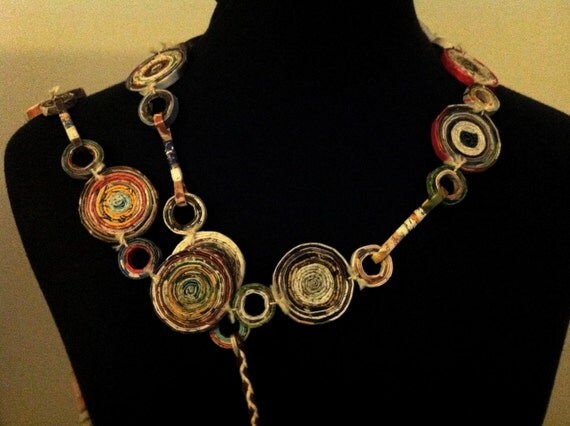 Not interested in wearing paper accessories. No problem. Flavia also makes wonderful art for your home.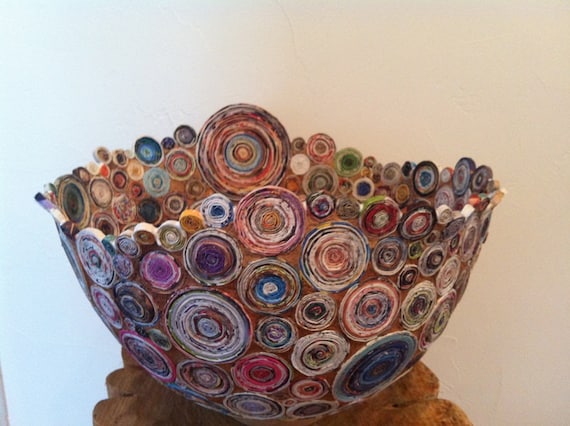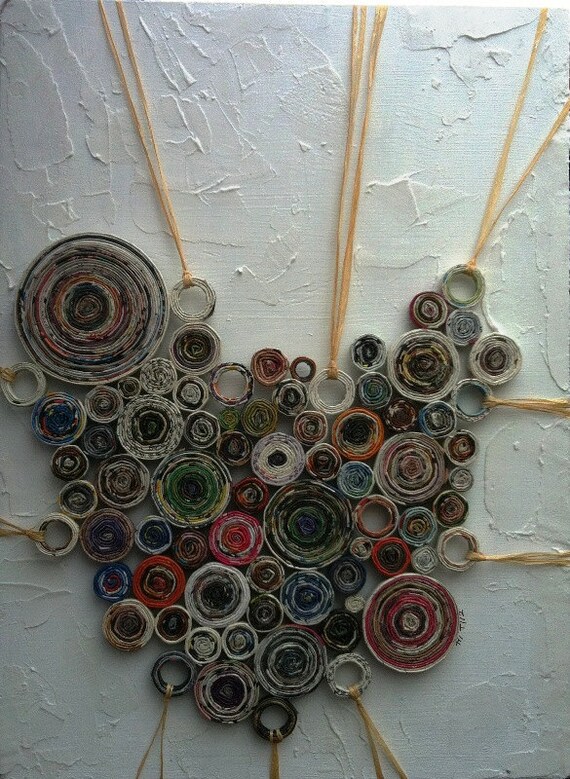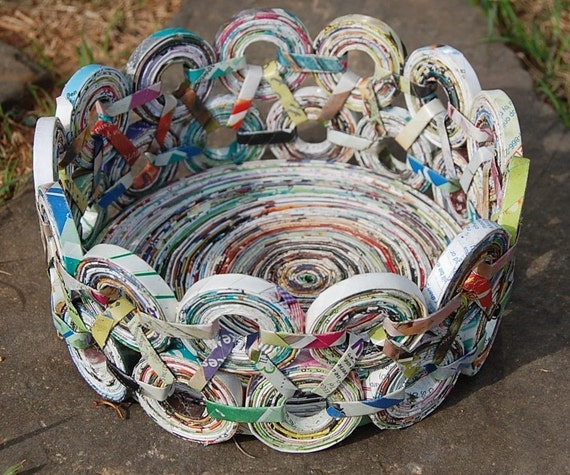 I love this coiled paper work so much. I've tried it, and I will share with you some of my projects at another time. I am inspired by the work in this shop,
Artesa
. I hope you will go have a look around.
So, another week has flown by. I hope it was a good one! Have a super holiday weekend!
Lisa