Today I am taking you to
ZipPinning
, a wonderful little shop full of charming flowers made from zippers.
I love these colorful flowers! How fun are they? These are actually brooches, but I can think of other things you could do with them as well. Attach one to a purse. Pin them to a pillow. Adorn a gift. Use them in a unique floral arrangement. I could go on. They are just so darling!
I had a hard time narrowing down my choices to just five or six, because there are so many wonderful color combinations. Go have a look for yourself. I'm sure you will find one you love.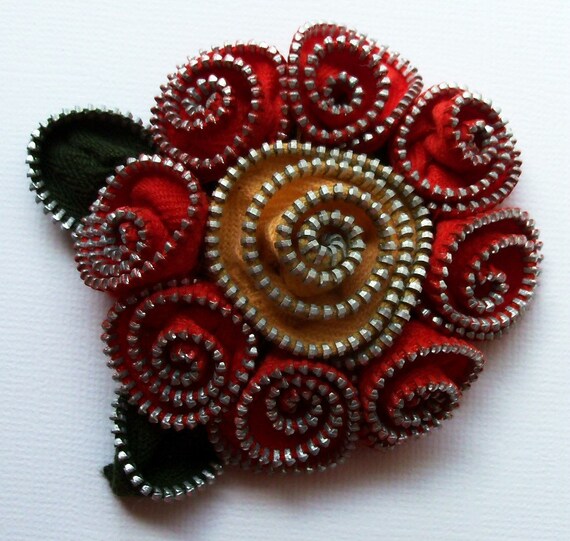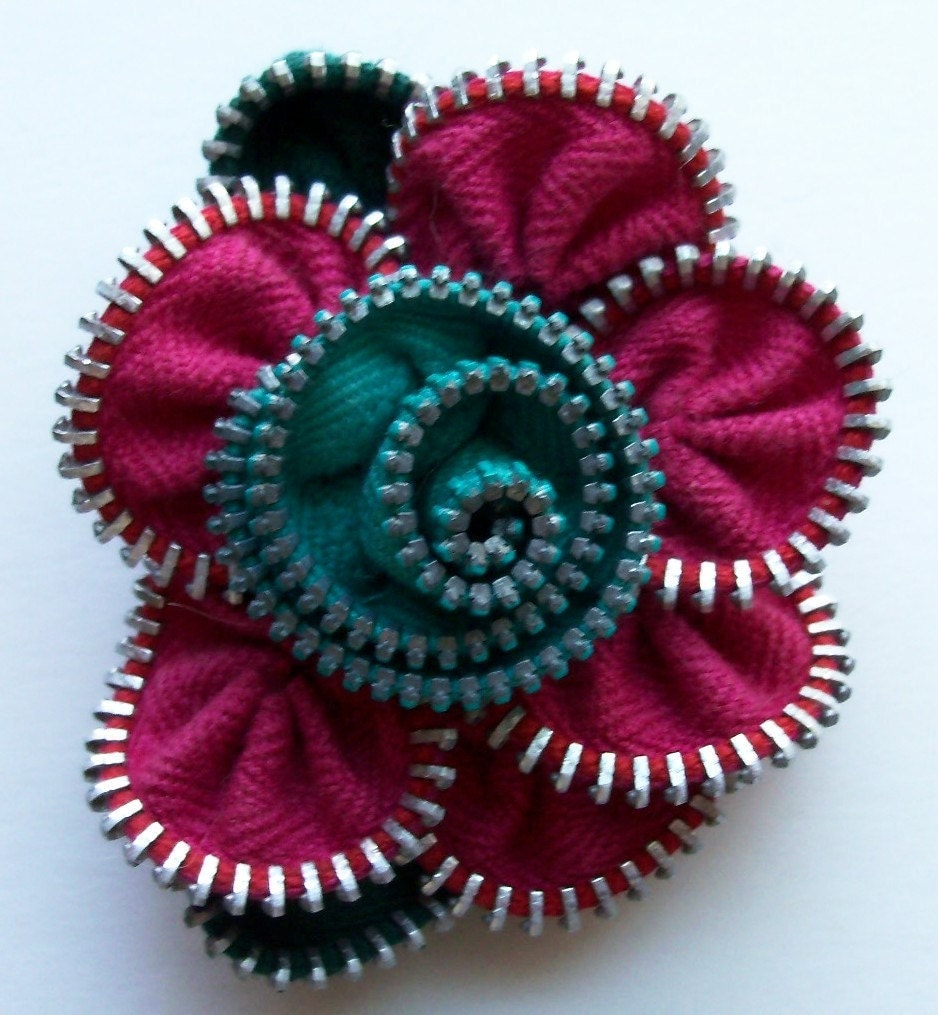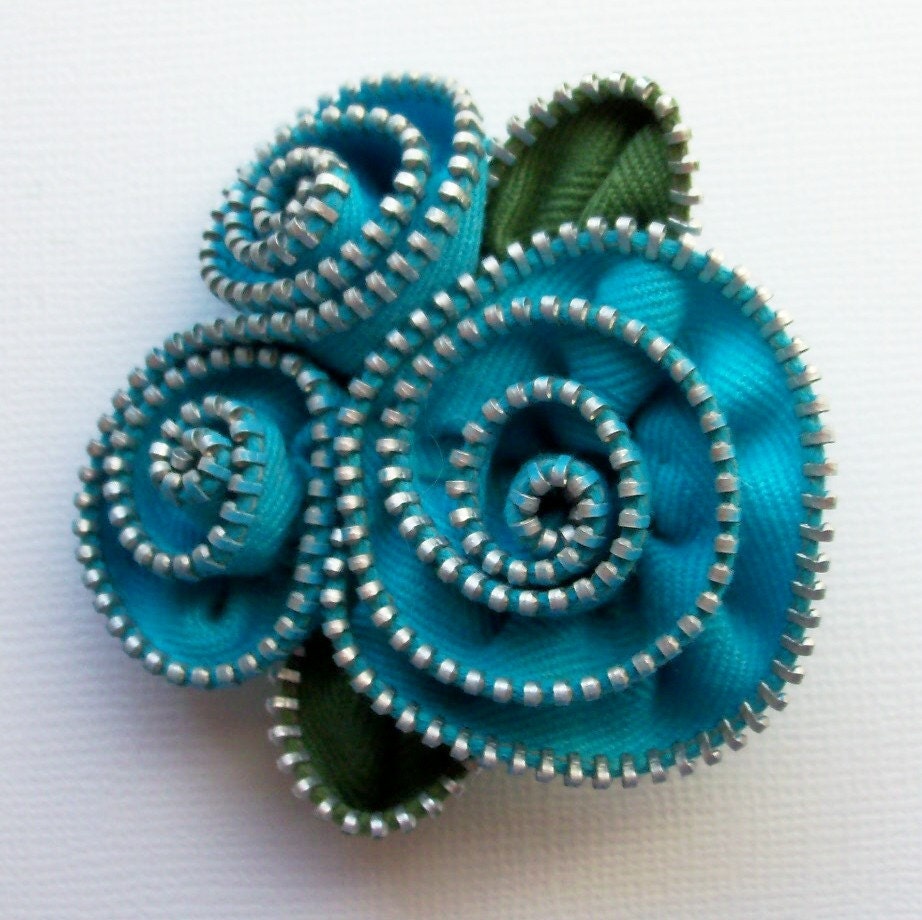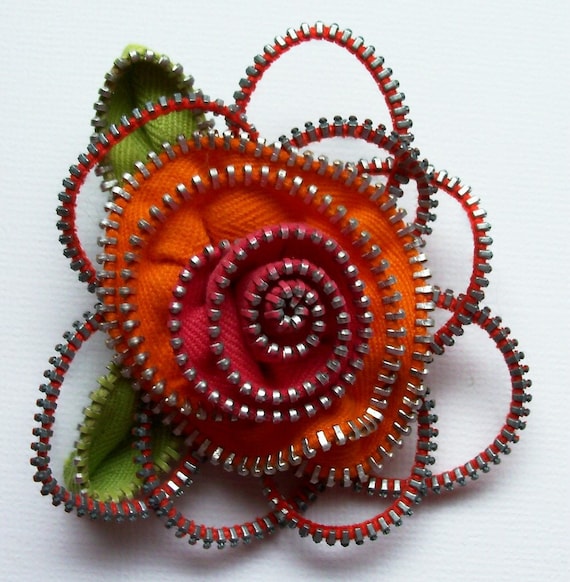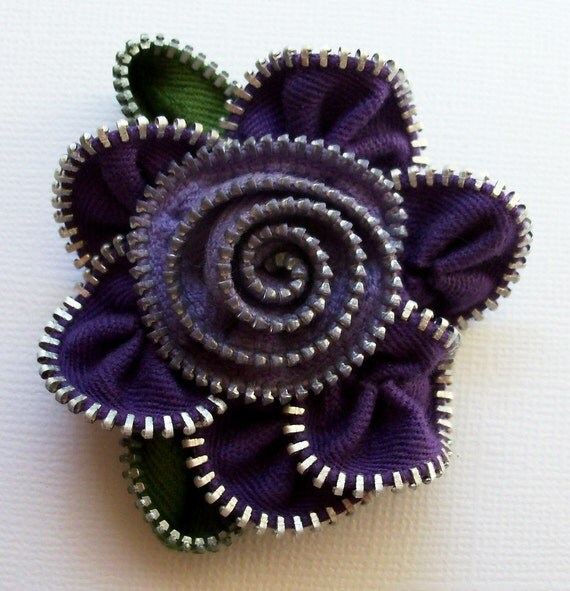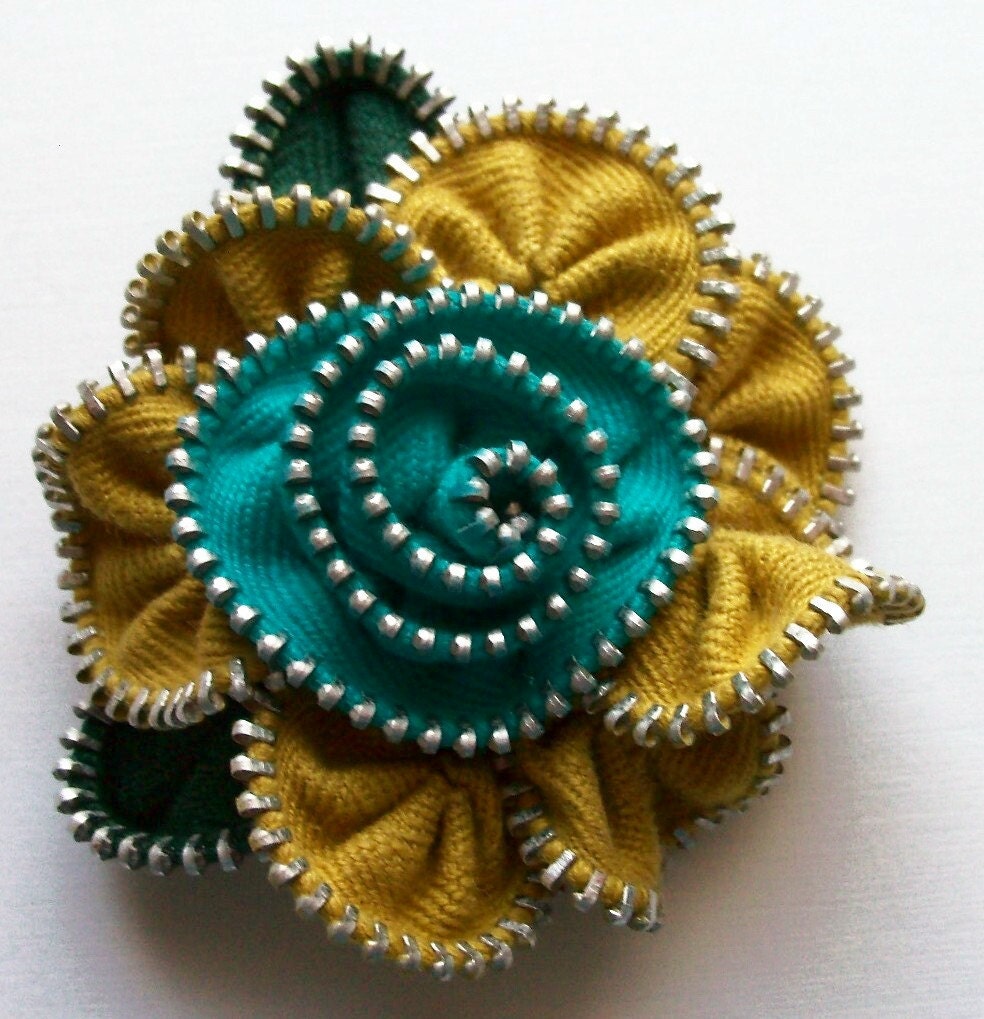 Don't you think these are really unique? I do! I hope you will go and check out
ZipPinning.
Zip-a-dee-do-dah!
(Sorry, I couldn't resist!)
Lisa