Dichronic glass intrigues me. I find it very interesting how it changes when it is fused and heated. The colors are so vibrant and wonderful. I've seen a lot of dichronic glass in the 20+ years I have been doing craft shows, and admittedly, most of it looks pretty much the same. It's basic shapes with a loop for a pendant attached. Pretty, for sure, but not that unusual.
So imagine how delighted I was when I ran across
Kath's Kreations
on etsy! Yes, Kathy has some of the more typical shapes and styles, like these lovely earrings: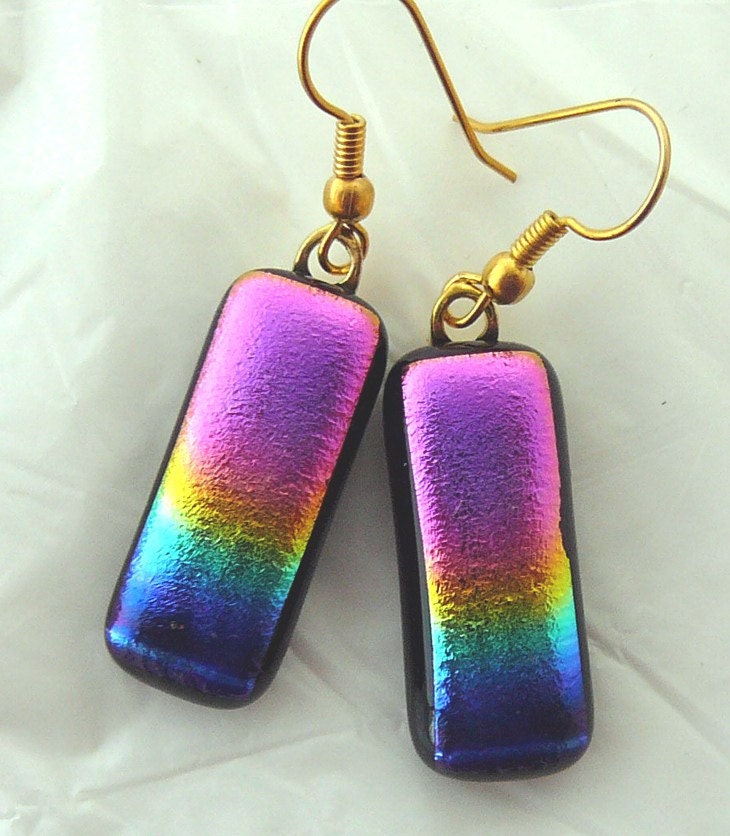 But, even better, she has many unusual and interesting pieces as well. I love how she has combined other materials like wire and precious metal clay to create wonderful, wearable works of art. Here are a few of my favorites: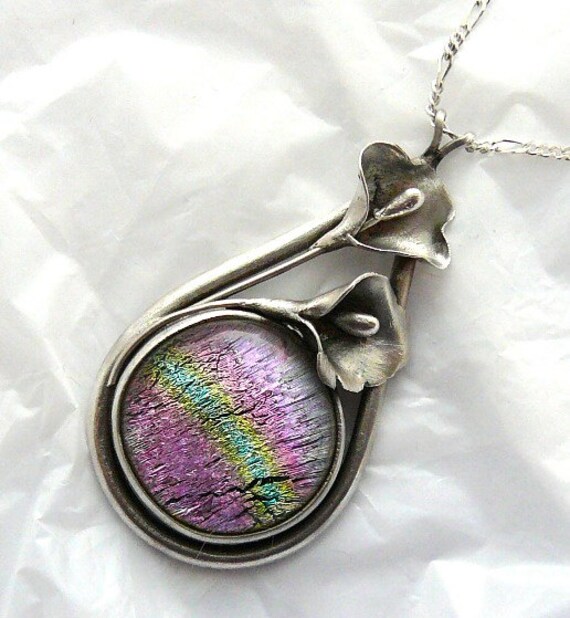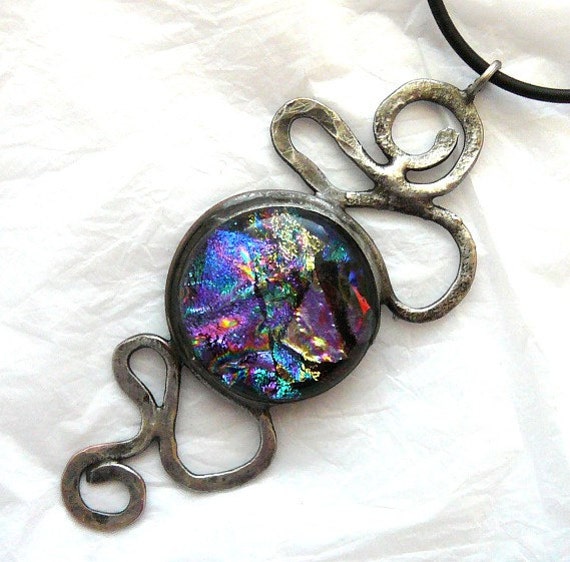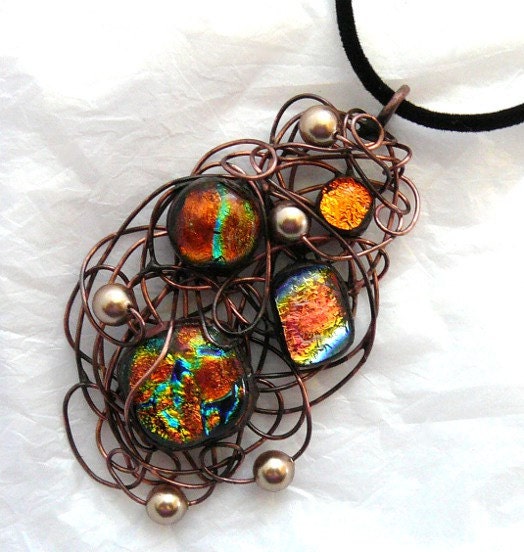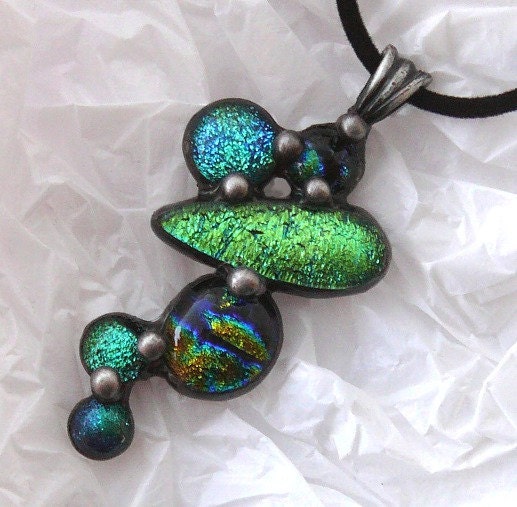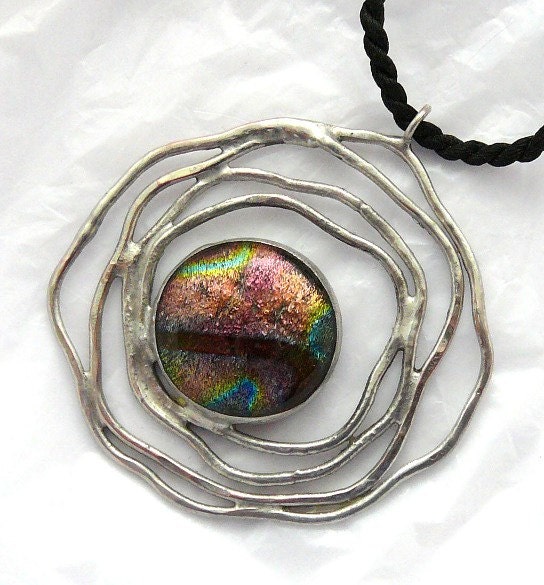 Don't you agree that Kathy's dichronic glass work is not like any you have ever seen? I love it! I invite you follow this link to
her etsy shop
and check it all out. She has nearly 500 pieces in her shop, so obviously, I'm barely scratching the surface here.
I hope you all have a wonderful weekend. Mine will be a working weekend....it's that time of year!
Lisa
Oh, and in the spirit of the quickly approaching Halloween holiday, I thought I would throw in this 'bonus item' from
Kath's Kreations: