I am forever fascinated by people's creativity. Especially when an artist takes everyday items and what seems to be 'junk' and turns them into something wonderful. Case in point:
Leuckit
.
Donna Provo Leuck uses kitchen utensils, old flashlights, candy molds, tin boxes--whatever she can find--and turns these common objects into clever sculptures. It's recycling at its best---or upcycling, if you prefer. I think her sculptures are fun and whimsical, and I'm pleased to share them with you today. I've chosen five of my favorites to showcase here, but I hope you will check out her shop to see the rest of her clever creations.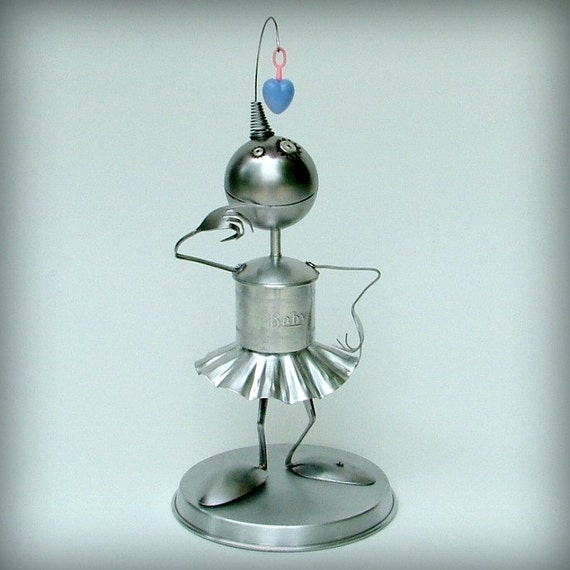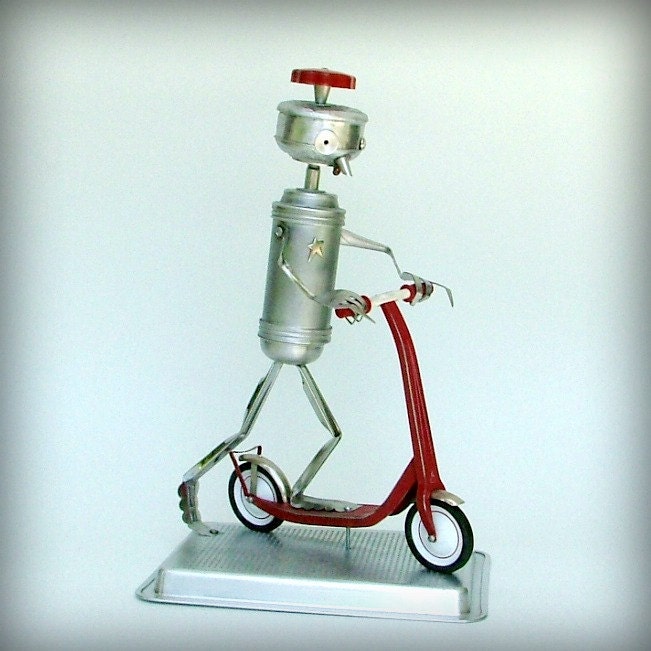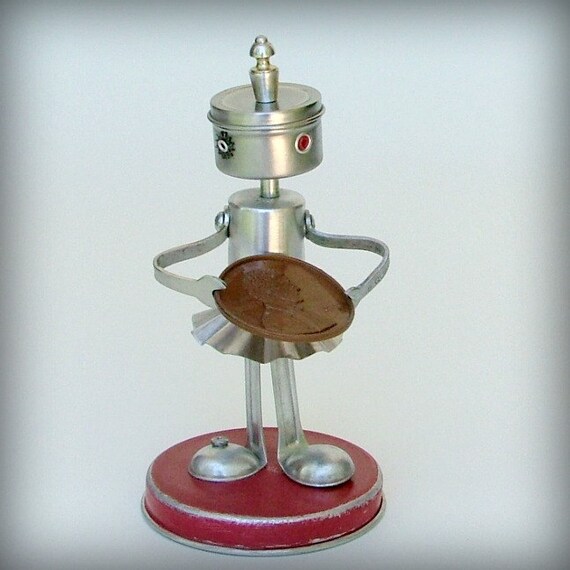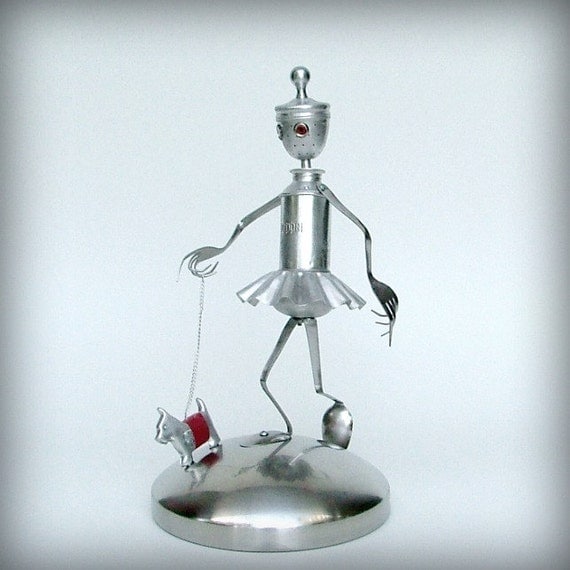 And in the spirit of Halloween: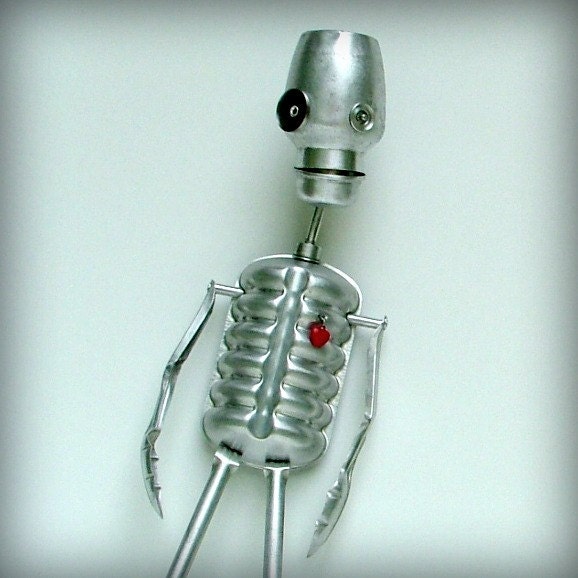 Now head on over to
Leuckit
and check out the rest of Donna's robots. Be sure to read her profile as well. Her story is inspiring!
Have a great weekend!
Lisa
PS--I'm exhibiting at the Mid-America Center in Council Bluffs, Iowa, this weekend. If you are in the Omaha/Council Bluffs area, stop in and say HI! It's a great show, with lots of wonderful artists and craftspeople.