In the spirit of Halloween, which is quickly approaching, I'm taking you to
loopyboopy,
a shop full of interesting art dolls. In the artist's own words, these dolls are "creepy, strange, odd, and gothic". Yes, they are. But I also think they have a very soulful beauty about them. I think you will agree.
Colleen handsculpts these dolls from clay and then uses paints and pastels to add details. She uses black glass for the eyes, which I think gives them that sad, soulful look. The clothes are all handmade, and each doll truly is a one-of-a-kind creation.
Here are a few of my favorites: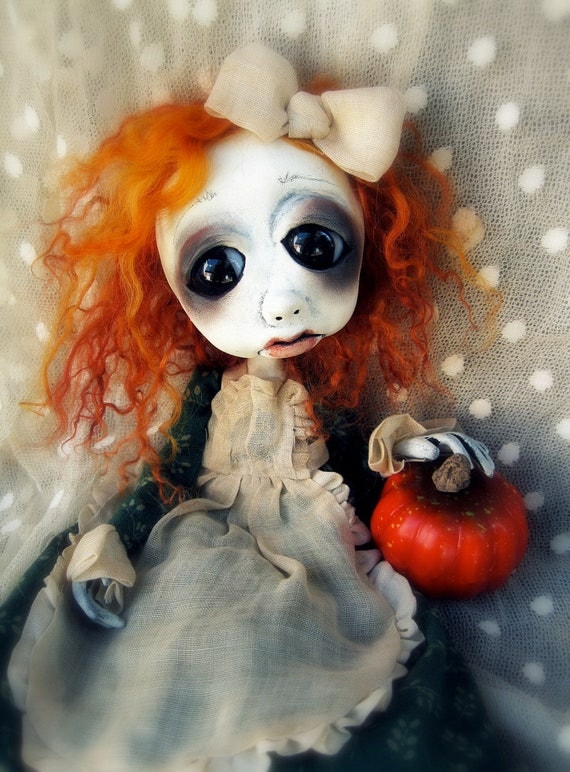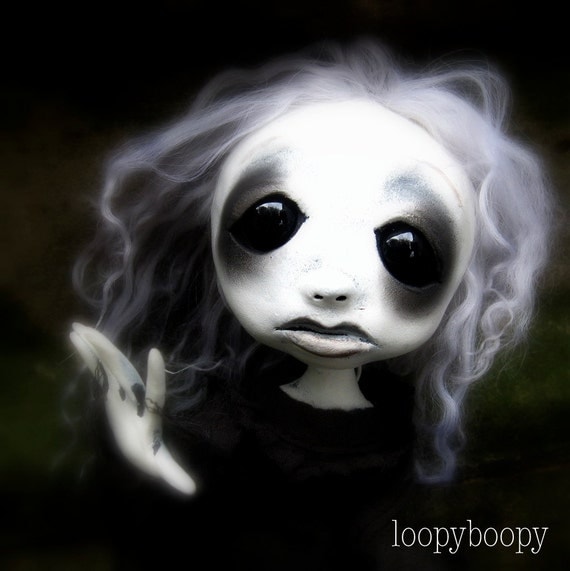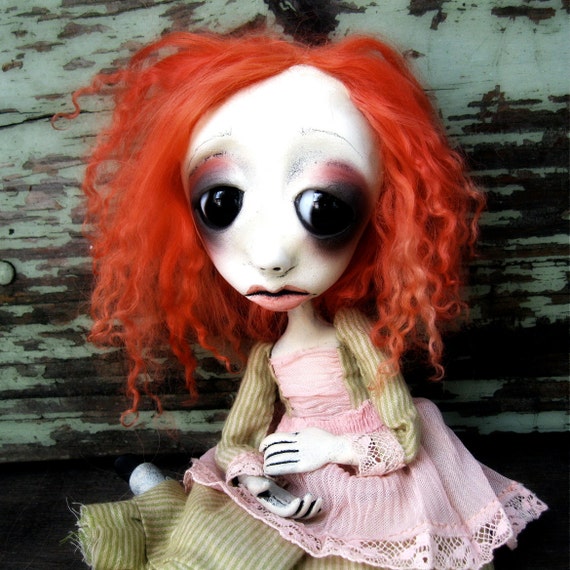 Colleen is obviously a great photographer as well, as her pictures are wonderful. In fact, you can also purchase prints of these wonderfully creepy dolls.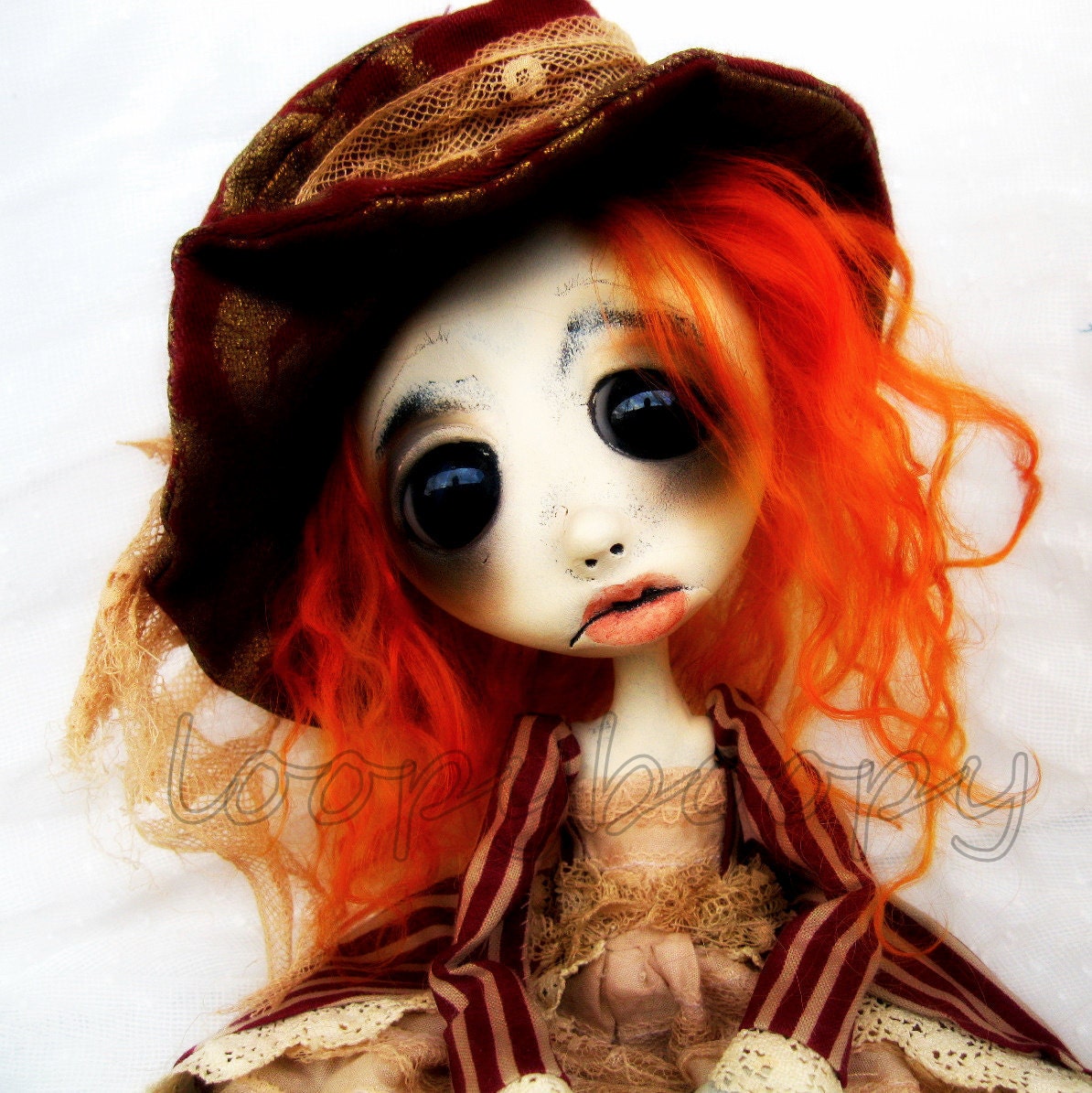 I hope you find
loopyboopy
interesting, and you will follow the links to Colleen's etsy shop.
Have a great weekend! I'm off to the first craft show of the season. Wish me luck!
Lisa