As I've mentioned before, I used to make miniature figurines. Lots and lots of miniature figurines. I had a very successful run with them for many, many years. I sort of hit a wall with it when the craft show market went sour, the shops I was selling my things in closed, and I was going through a difficult personal matter all at the same time. I took a much needed break. When I came back to my love of clay, I reinvented my work into the larger, more whimsical one-of-a-kind pieces I do now. I still have some of these charming little mini pieces available though, so I thought I would show you a couple today.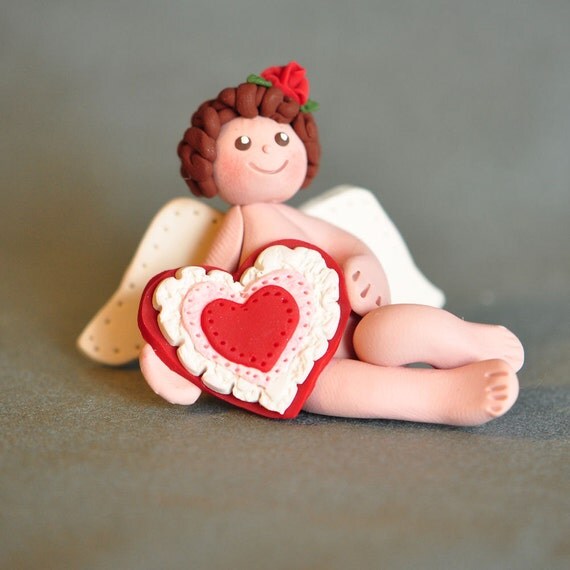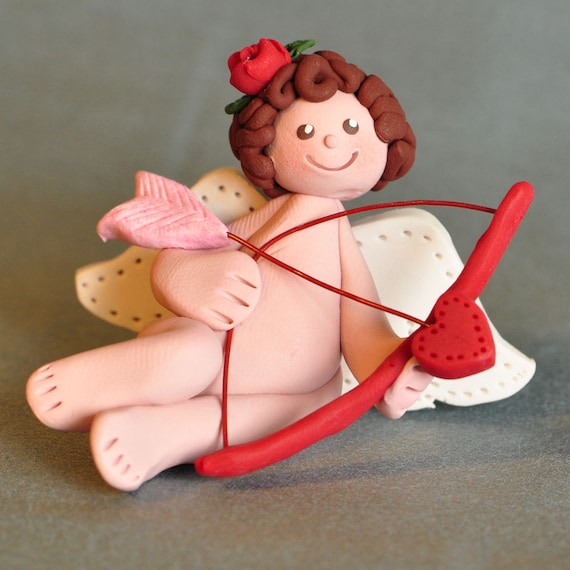 I have always liked these two adorable Cupids, in all their nakedness. These little darlings are only about 2-1/4" high. I think they are very sweet. Both are available in
my etsy shop
right now, for a very good price of $12.00 each!
Here is my new version of Cupid: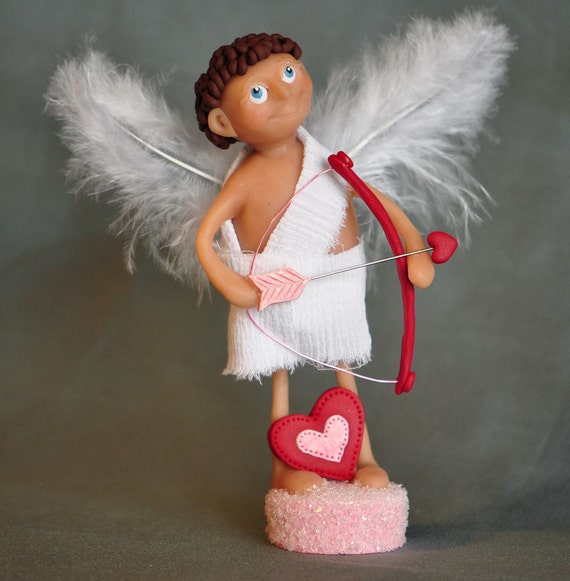 This one-of-a-kind Cupid stands about 5-3/4" high and his white feather wings span about 5-1/2". He is dressed in a crinkled fabric toga and carries a handmade bow and arrow. A Valentine heart sits at his feet. I love the expression on his face! I have this adorable fella listed on my
Pfatt Marketplace
page and in
my etsy shop
.
I love polymer clay for its diversity. Look how different these cupids are, and they were made by the same artist! I still have a soft spot for my miniature pieces, because they have been good to me over the years and have brought me to where I am today. But I am really enjoying the new stuff. I like the size and scale of the pieces, and I like that each one truly is a one-of-a-kind piece of art.
Tell me what you think! I love to hear from you!
Have a great day!
Lisa