I'm pleased to announce my first Friday Favorite of 2013, the wonderful original oil paintings of
Gretchen Hancock
.
Gretchen creates "landscape and still life paintings in a contemporary style with bold brushwork and vibrant colors". She takes the simplest of items--a piece of fruit, a single flower, a glass jar--and elevates them into fine art. Her ability to capture light and reflection with bold strokes of color is quite impressive. I'm so happy to have found her shop on etsy. I love her work, and I hope you will, too. Here are a few of my favorites: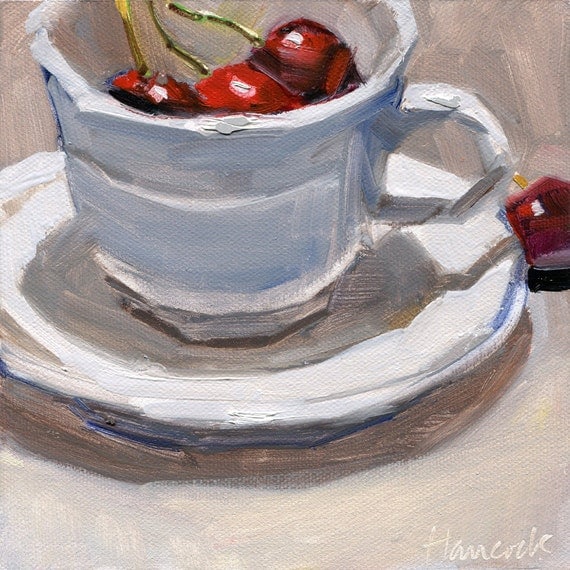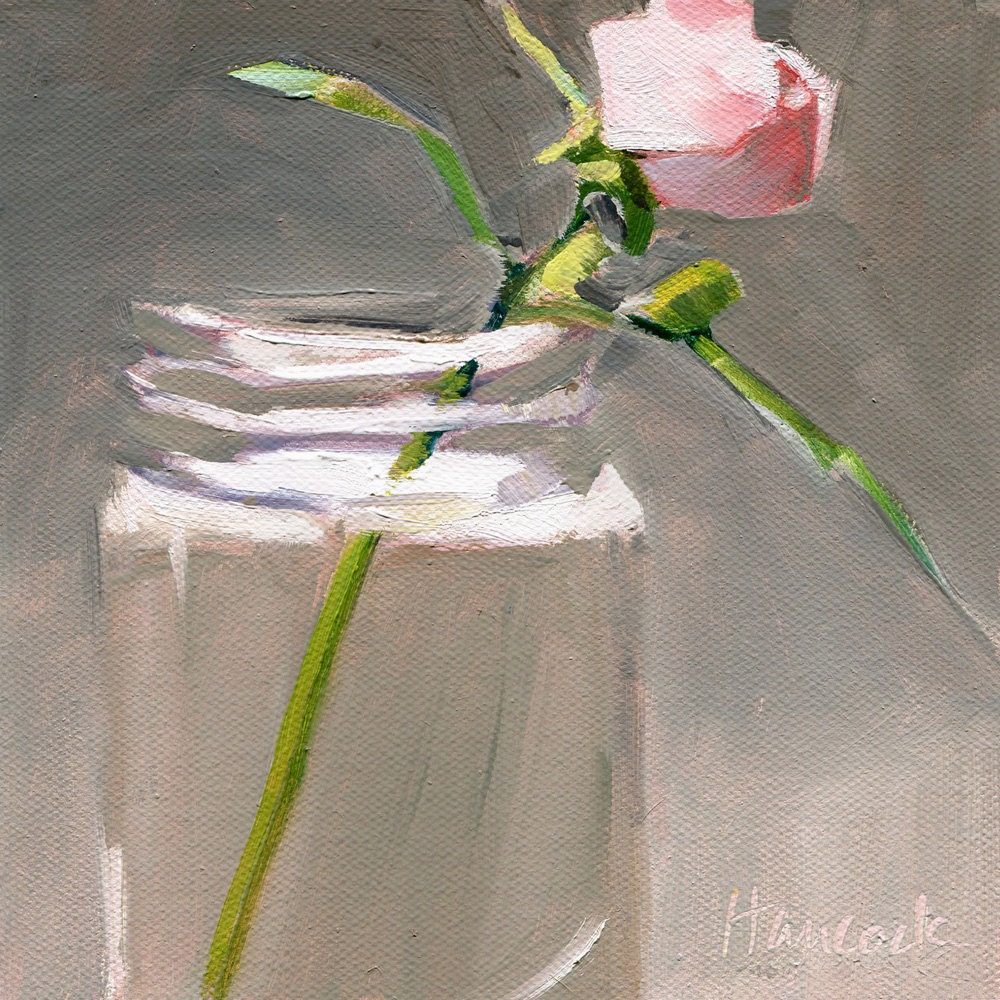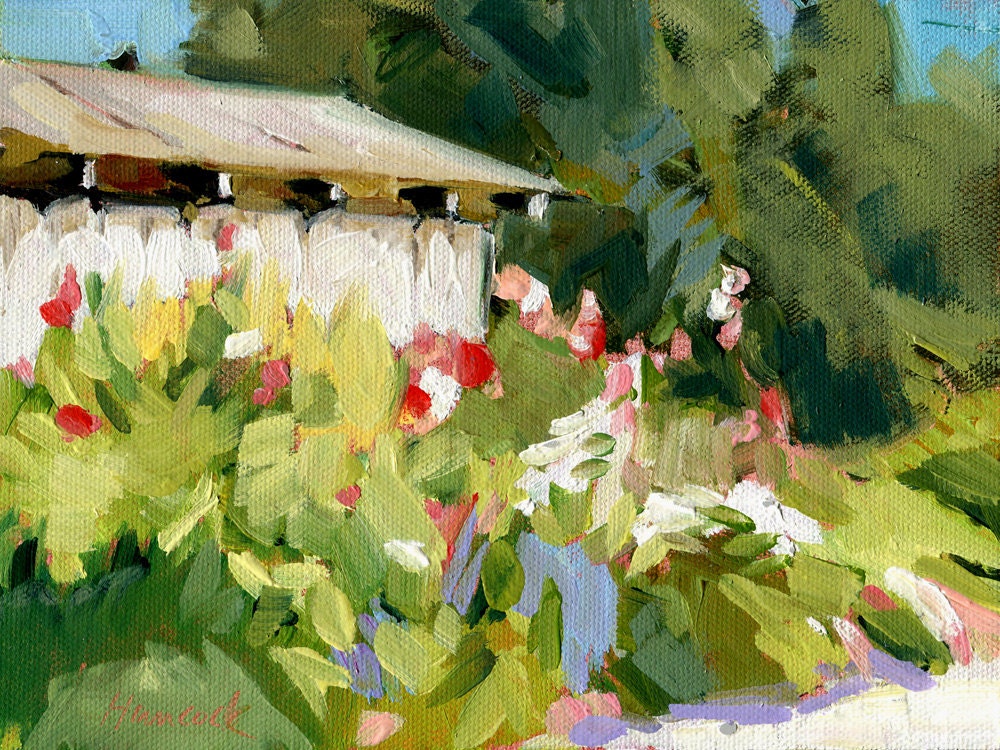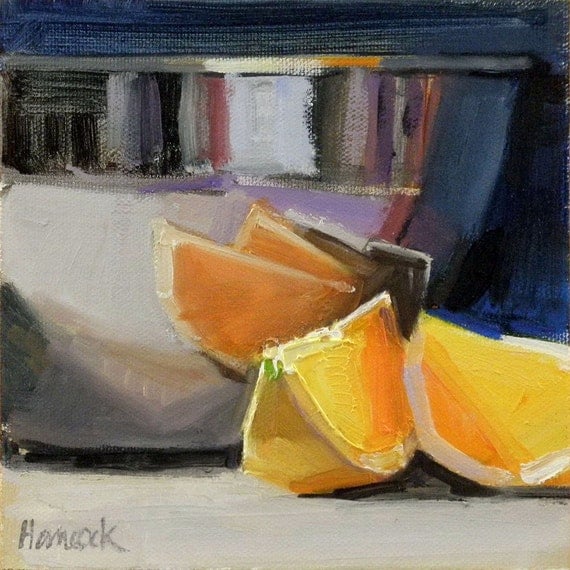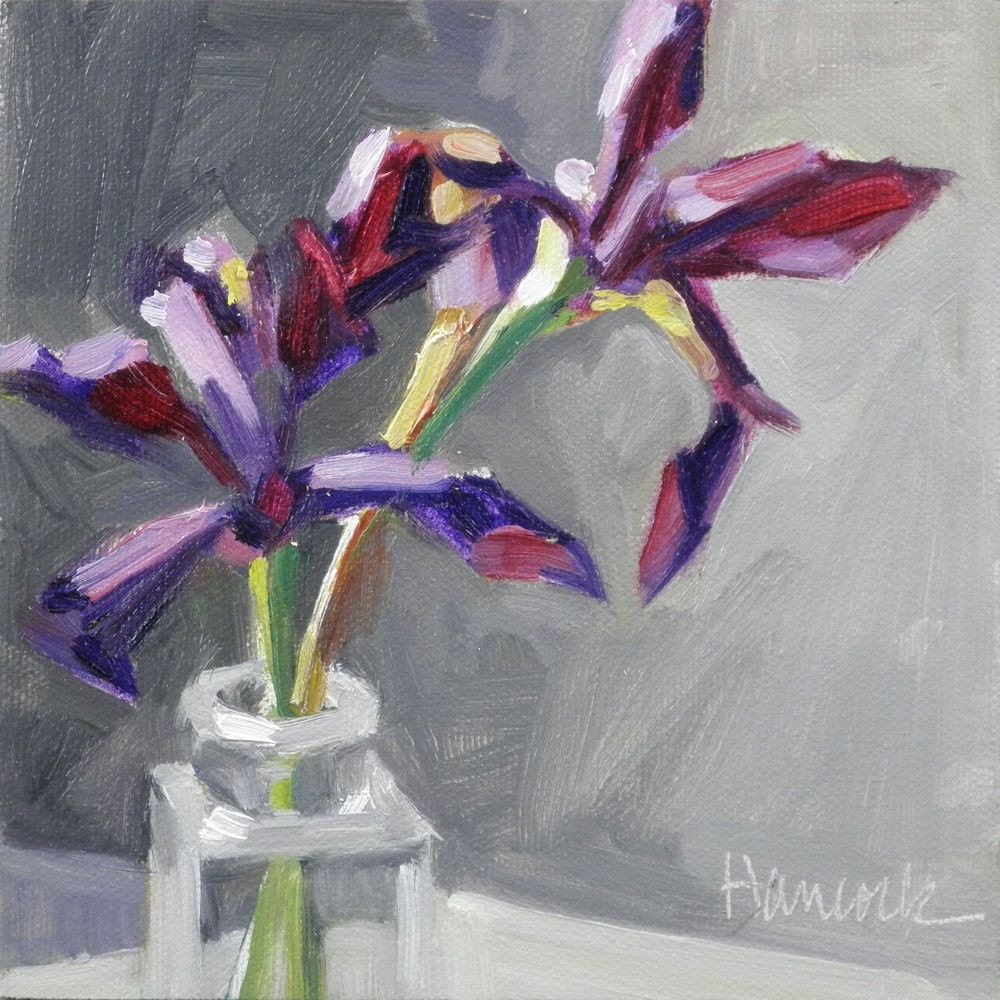 All of these paintings are small--6x6 inches. I love paintings that size because you can always find a little spot to tuck one--on a skinny wall, on a shelf or table top. There are several of Gretchen's paintings that I would really like to add to my collection. Perhaps someday one will find it's way to my home!
Do you have a favorite? I would love to hear which one it is. Or maybe you found another one in her shop you like better. Please share your thoughts and comments below! I enjoy hearing from you!
Please take the time to go visit
Gretchen Hancock
on etsy. You will be glad you did!
Happy Friday!
Lisa

PS--I couldn't resist the temptation.....Two Purple Iris is heading my way! YAY!!