Have you missed my Friday Favorite series? I have! I'm sorry I haven't gotten a favorite shop listed for the past couple of weeks. I'm going to make up for that today by listing three different shops. Switch things up a little bit.
So, it's spring, right? Well, at least according to the calendar! This year's weather has been nutso-crazy! But the promise of warmer weather is out there, and soon everyone will be planting their gardens. Today I thought I would show you three different etsy shops that make adorable garden markers.
First up,
Amy Lea 'n Me
. Amy makes these adorable garden markers with forks. She embosses a colorful piece of clay (she doesn't say, but it
appears
to be polymer clay) with the name of a veggie or herb (she can also do flowers on request). The pieces have been sealed so they are good to go out in the weather. I love how colorful they are!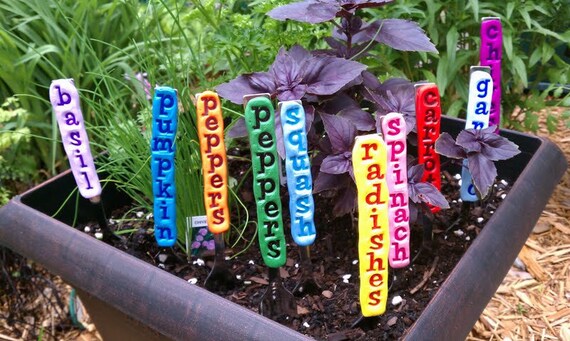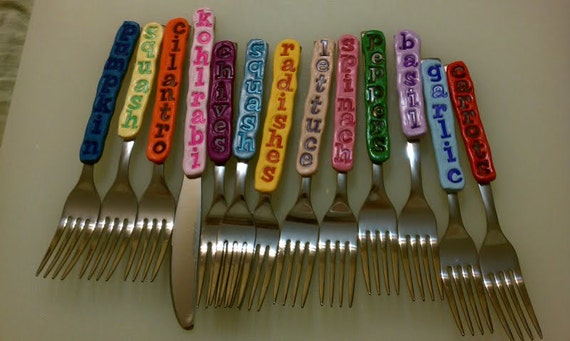 This listing is for a set of five, you pick the veggies you want, but she can do any quantity you want, just send her a message.
My next shop is
Bowen Design
. Glen hand-draws a picture of the fruit, vegetable or herb on to all weather, non-fading vinyl and includes a dowel for sticking them in the ground. I think the drawings are really nicely done--they sort of remind me of seed packets.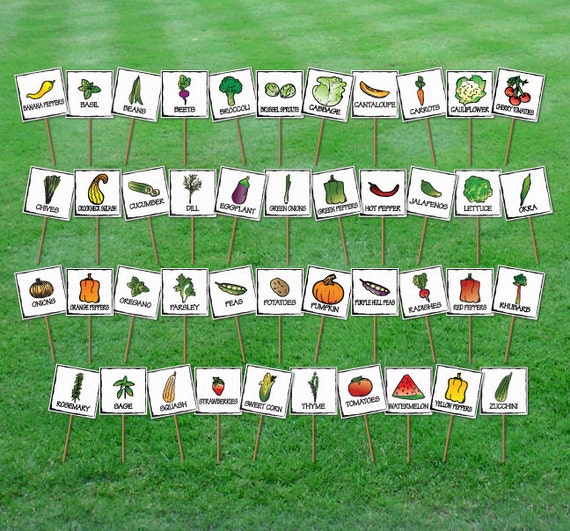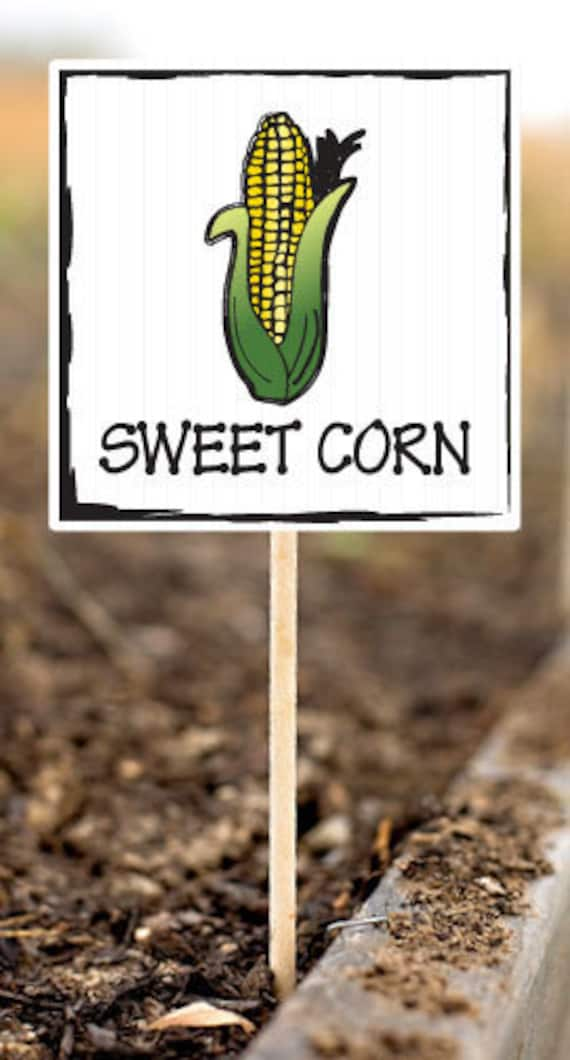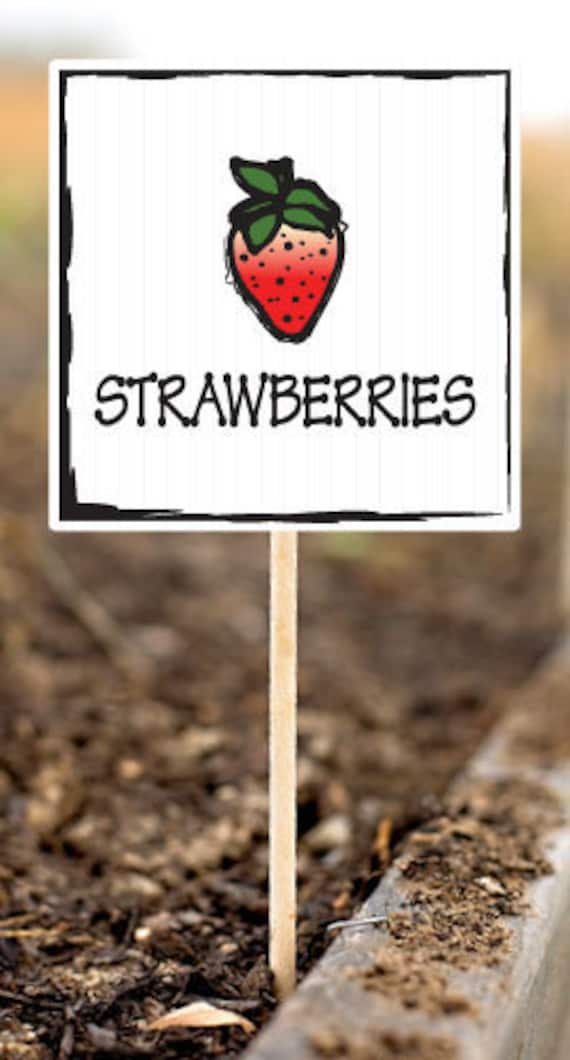 This listing is for 15 garden markers, and again, you get to choose which ones you want.
Our final stop is From Artisan Hands. Barbara creates her garden markers by rolling a slab of stoneware and cutting it into a unique wedge shape. They are then stamped, glazed and fired. I think the colors are quite earthy and beautiful.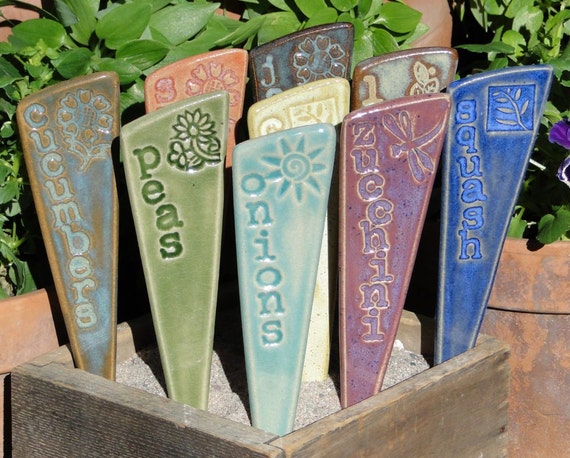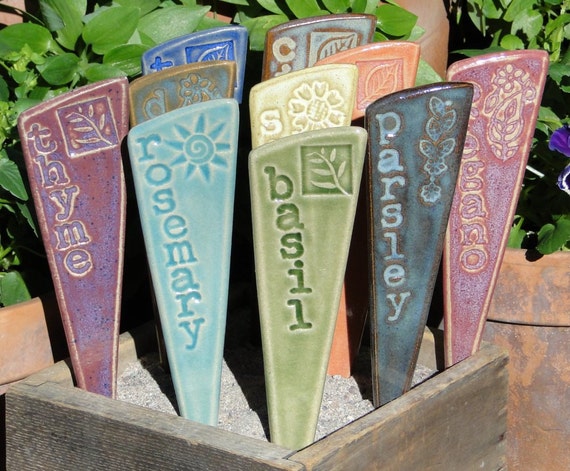 Barbara sells her garden markers in sets of three, your choice of words and colors. She offers a flat rate shipping if you want to order multiple sets (which of course you would!)
I hope you have enjoyed our trip to the garden shops today. Which group of garden markers is your favorite?
Have a wonderful weekend!
Lisa