Wow! It's Friday already! Where did the week go?
So, of course, since it's Friday, it's time for another favorite etsy shop. I have my friend Marian to thank for this week's favorite. She discovered
Eried
last week and sent me the link. I'm so glad that she did, and I'm sure you will understand why.
Eri is from Athens, Greece. She is an architect professionally, and has come to the jewelry-making business in recent years. Her work is stunning. You can see her architectural training in her elegant design style. She makes the most beautiful, delicate beads from polymer clay, and combines those with lovely precious stones and silver. Her jewelry pieces are wonderful little sculptures you can wear. I am so excited to share her work with you here today!
In Eri's words, "Flowers are born out of stone."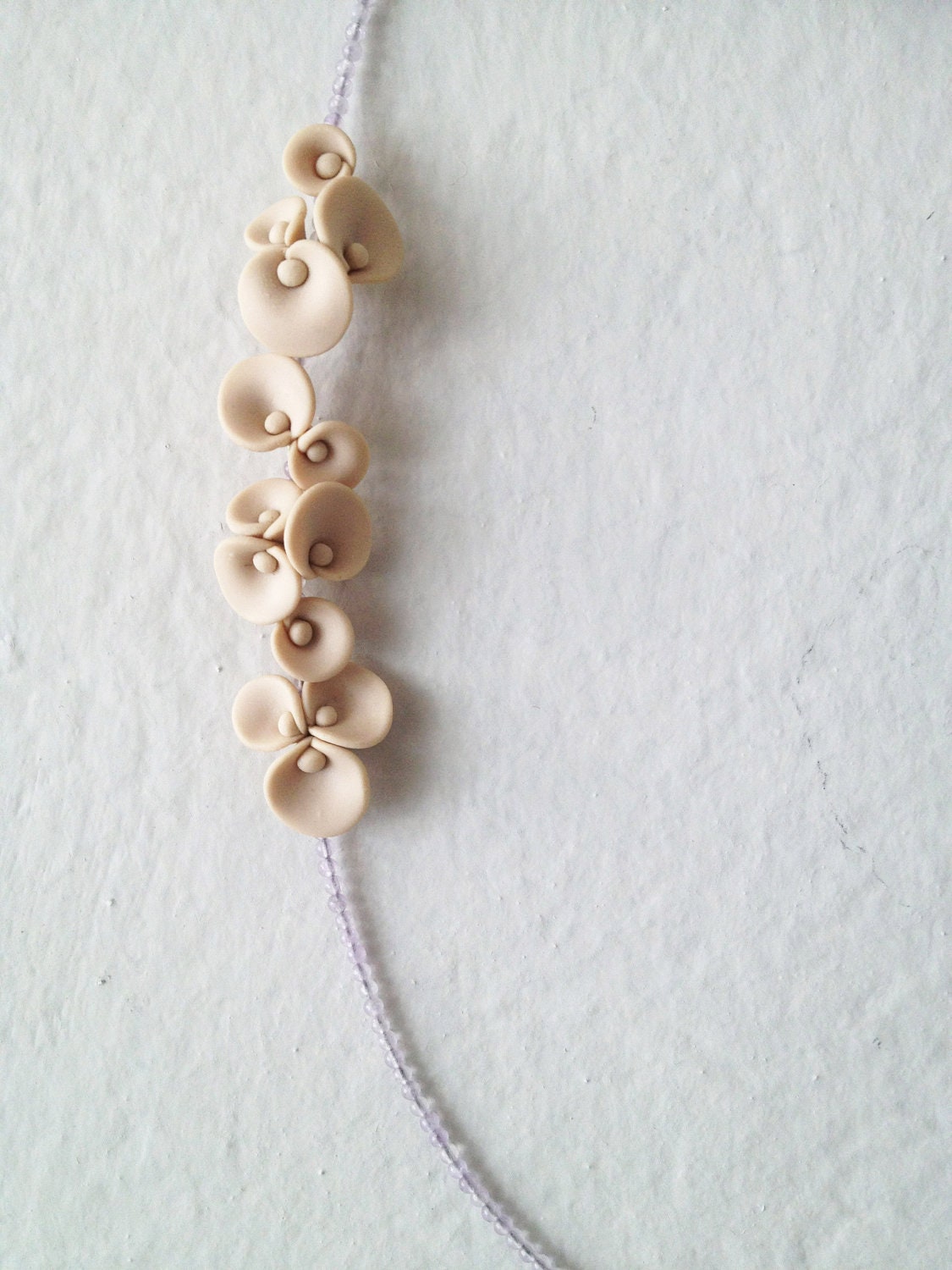 two lonely dots between black onyx
red flower petals between white coral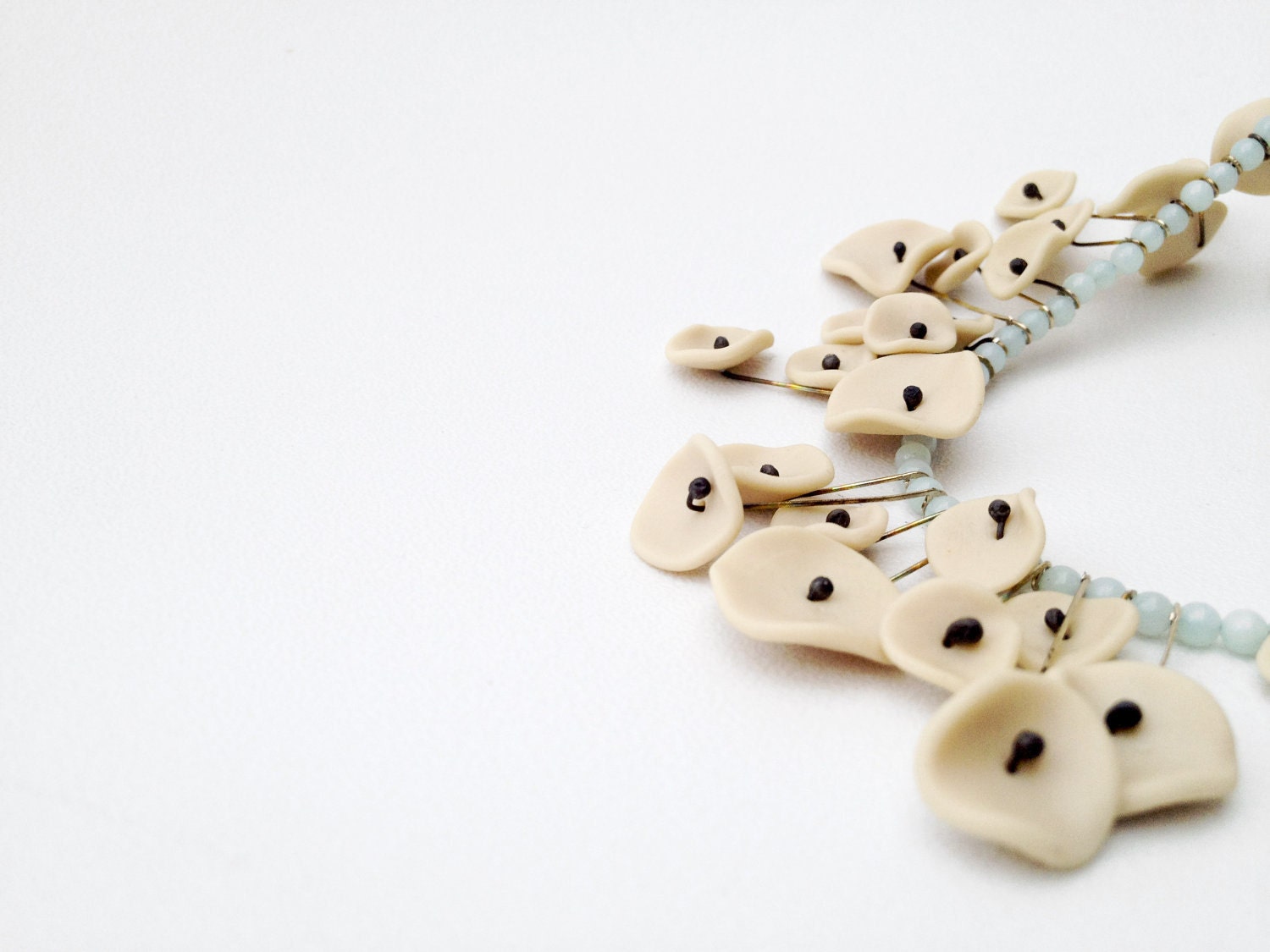 water lilies around your neck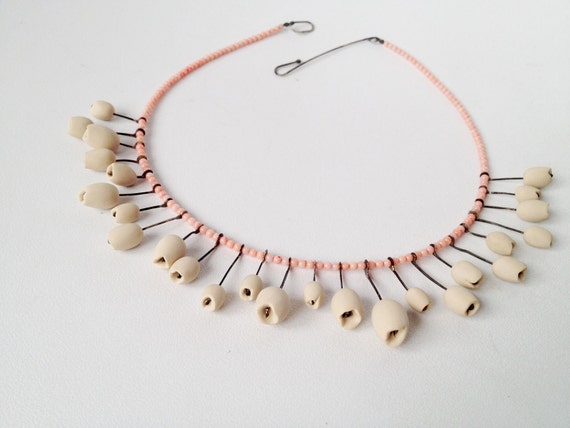 tulips around your neck
Don't you agree that Eri's work is amazingly beautiful? So simple, so elegant, so lovely! Please go check out her shop,
Eried
.
Happy Friday!
Lisa