I'm doing something a little different today. Instead of showing you jewelry, or sculpture, or painting, I'm taking you to
Lori's Place Gourmet Delights
. No, she doesn't work with any traditional craft medium, but you cannot deny that Lori is an artist. She has chosen to make edible art--cookies!
Since the holidays are quickly approaching, I thought I would show you these adorable frosted cookies. Aren't they wonderful? They almost look too good to eat!
Lori is the self-proclaimed Cookie Lady. She is a real pastry chef with a passion for baking, and you can see that in her artistry. She has cookies for all occasions--birthdays, babies, bridal--but I've chosen to showcase her Christmas designs.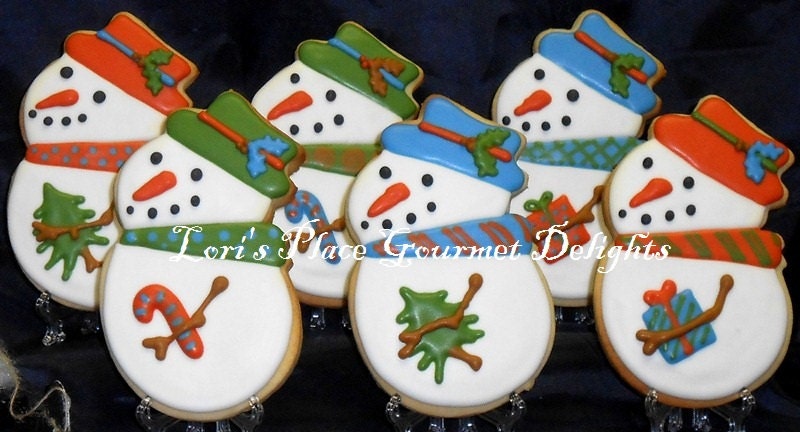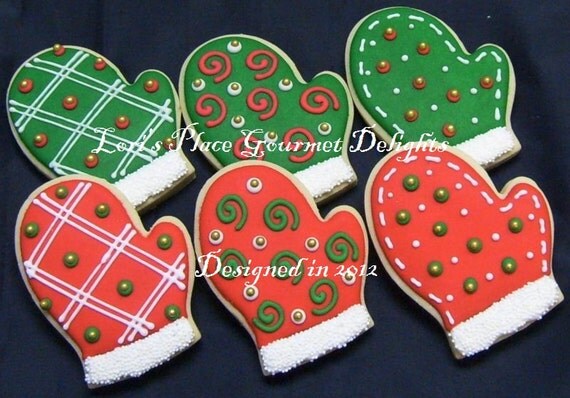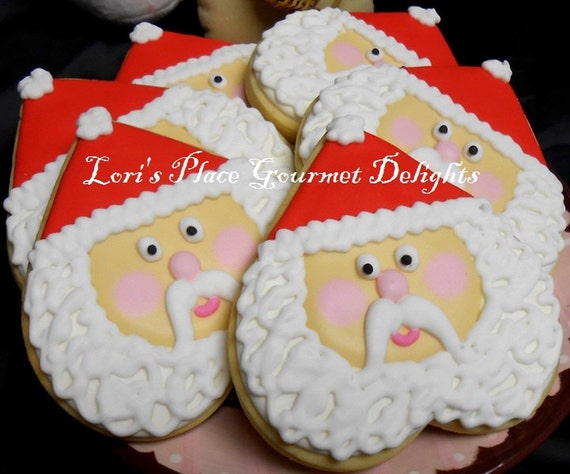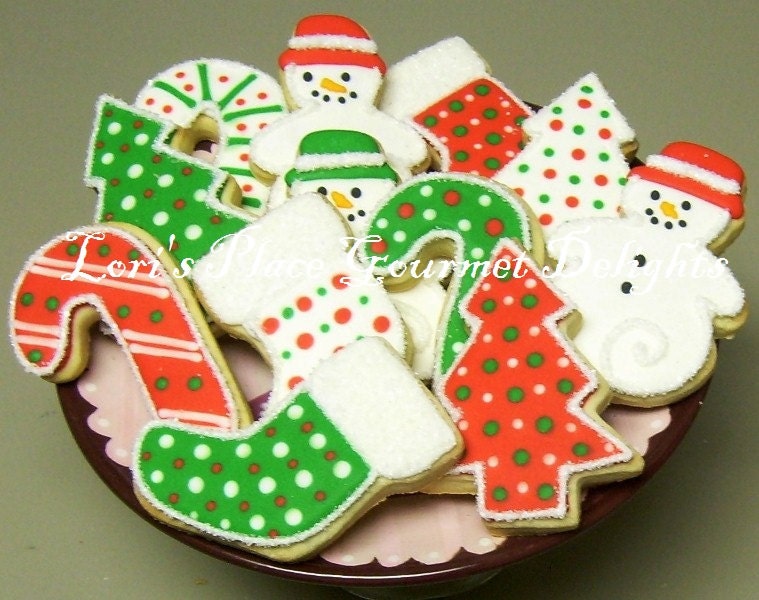 I know how busy the holidays can get. Who has time to cut and frost cookies? And honestly, would they look as cute as these? Not mine. Why not look Lori up and have her to all the work? According to
her etsy shop
, orders should be placed by December 12th, but it's best to order early!
Have a sweet day!
Lisa