I'm back with another Friday Favorite. This time I am featuring a fellow member of the Polymer Clay Enthusiasts Team on etsy,
Robots Are Awesome
by HerArt SheLoves. (There is no mention of her 'real' name on her site, so HerArt it is!)
HerArt is a self-proclaimed Uber Nerd who loves all manner of science fiction. She has combined her love of geekery with her love of sculpting and created these adorable robots from polymer clay and coiled wire. Personally, I've never been a huge fan of geekery UNTIL I saw these robots. I think they are wonderful!
Here are a few of my favorites from her shop: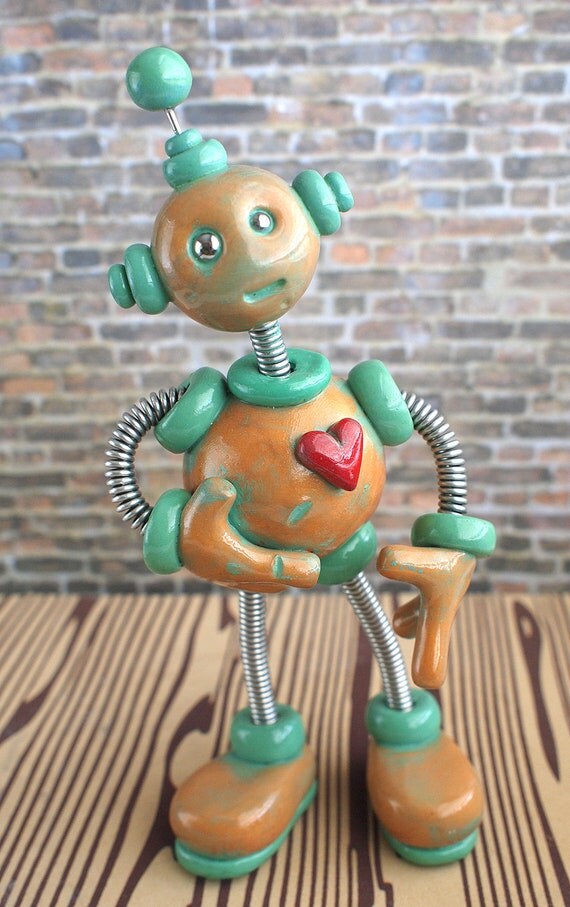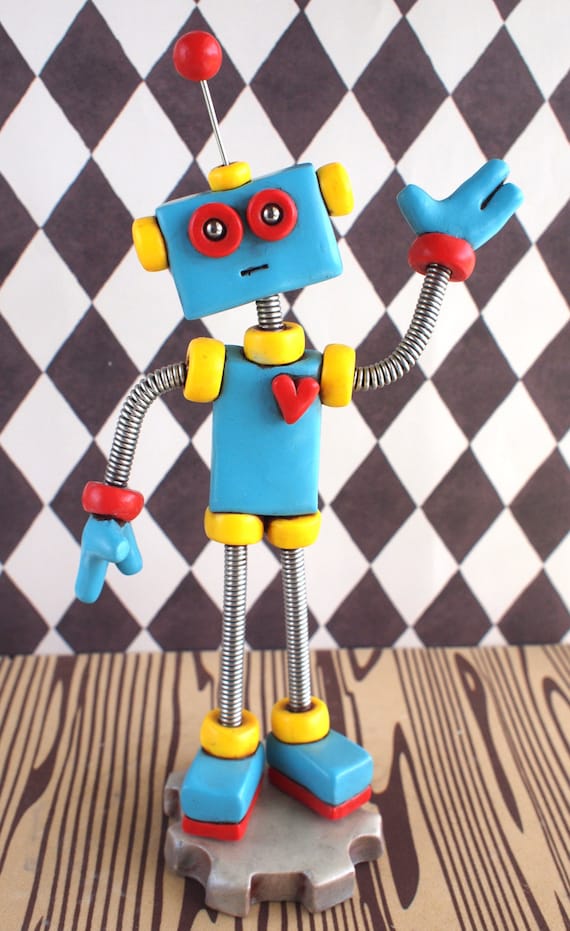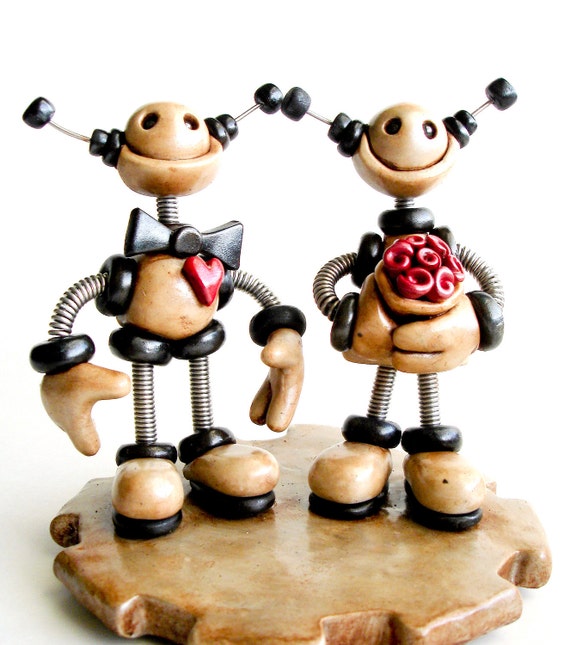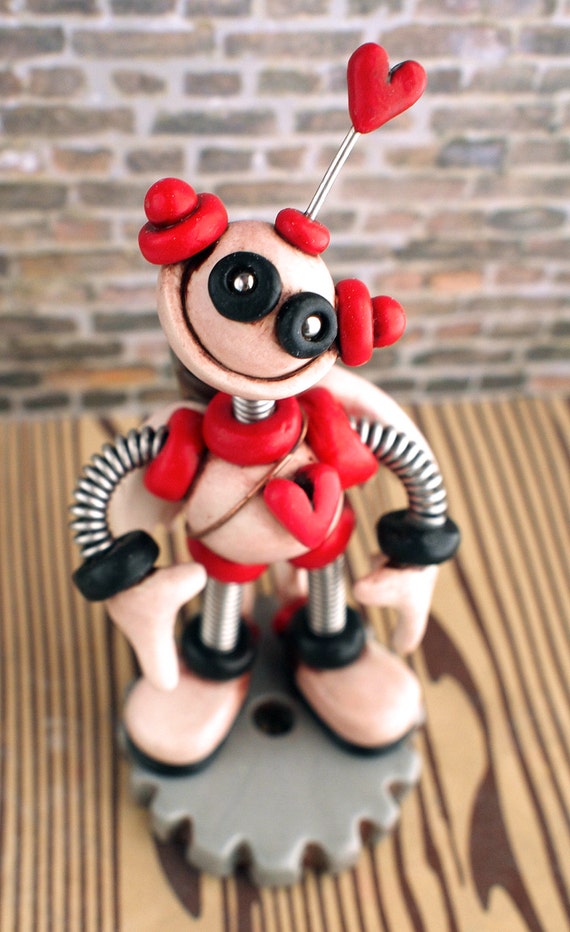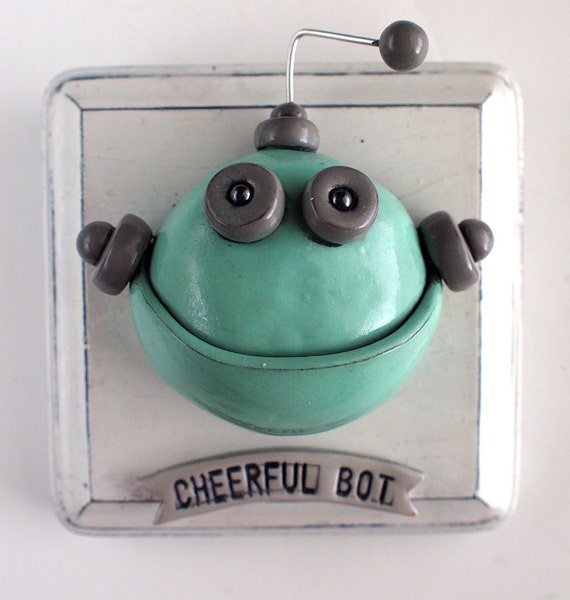 And don't forget the Robot pets!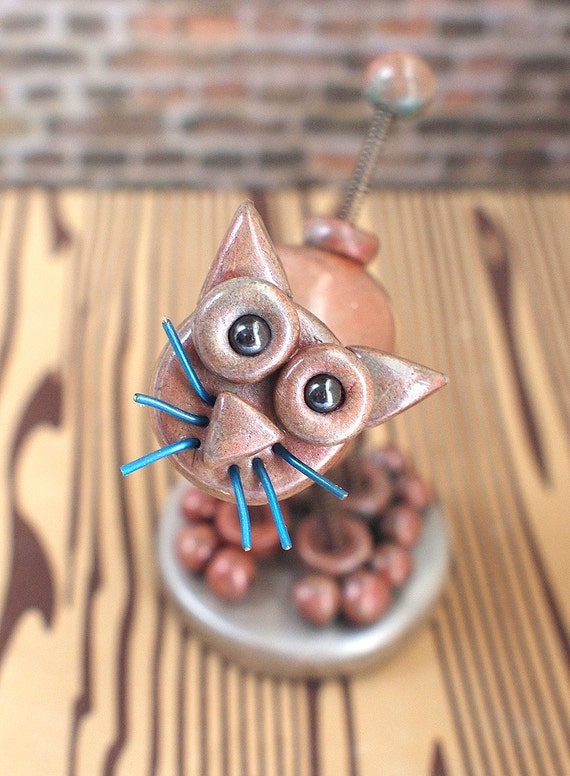 HerArt does custom work like wedding cake toppers, birthday bots, pets, you name it. If you have an idea for a robot, drop her a line and see what she can do. I hope you will visit
her etsy shop
and have a look around!
Have a great weekend!
Lisa