I have a subscription to
Cloth, Paper, Scissors magazine
. LOVE IT! I find all the mixed media projects in its pages very inspiring. I actually don't often make many of the them myself. Mostly I'm just interested in what other artists do.
When I received the May/June 2010 issue, however, I fell in love with the artwork of Serena Wilson Stubson featured on the cover and knew at some point I HAD to try that myself. It took until the end of the year, when I needed an interesting gift for my BFF Marian for Christmas. She had seen that issue as well, and also fell in love with these whimsical little painted paper collages, so I thought, what the heck. Let's give it a try!
Since I am a hoarder of paper and paint and lots of other art media, I didn't have to look very far to find the materials needed to complete this project. A canvas--check. Tissue paper--check. Scrapbooking paper---a million checks. Paint, adhesive, and some chalk pastels. Yep, got it all.
My first attempt, while fine, ended up not being the right color scheme to fit Marian's taste. It turned out far too yellow. You can catch a glimpse of it
here
in the photo of my studio. But, never one to let a not-so-perfect-first-try get me down, I grabbed another canvas and set to work making one with a cooler palette. I was very pleased with the results, and I think Marian was as well.
I love long skinny canvases. This one measures 8x24
Here is a detail view of the patterns and textures.
This was a very fun project to do. Serena gave a really great tutorial in the magazine. If you are not inclined to create one of these great mixed media collage pieces yourself, but would love to have one nonetheless, you are in luck!! Serena has a shop on etsy! You can find her wonderful collages
here
. I'll give you a peek at a couple of her pieces.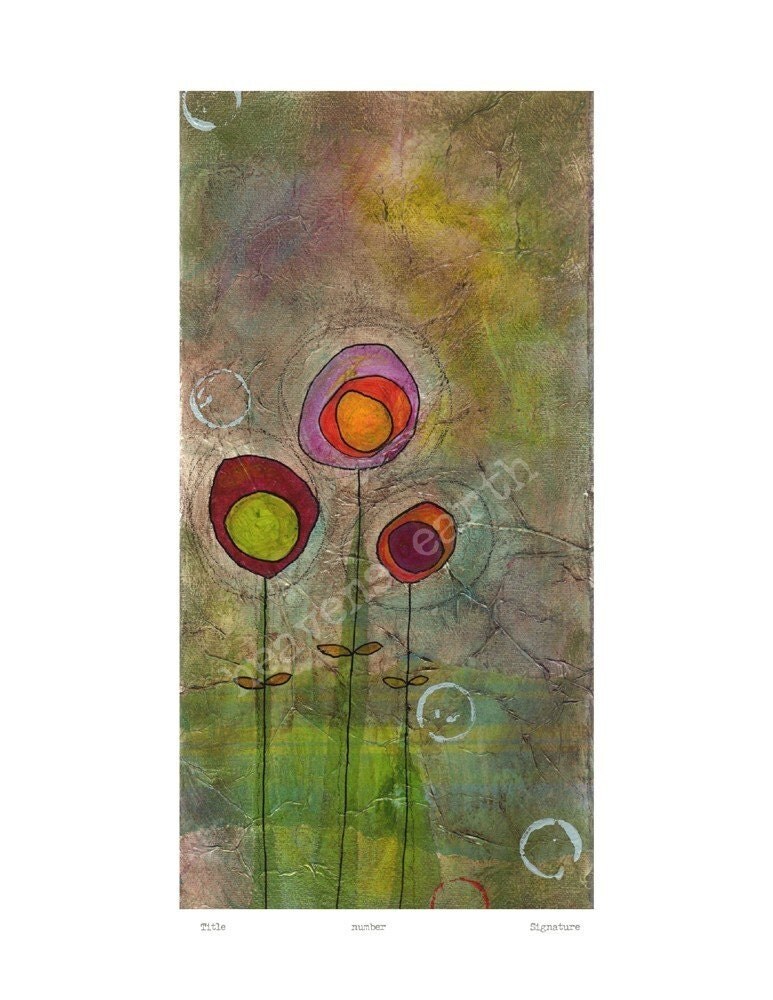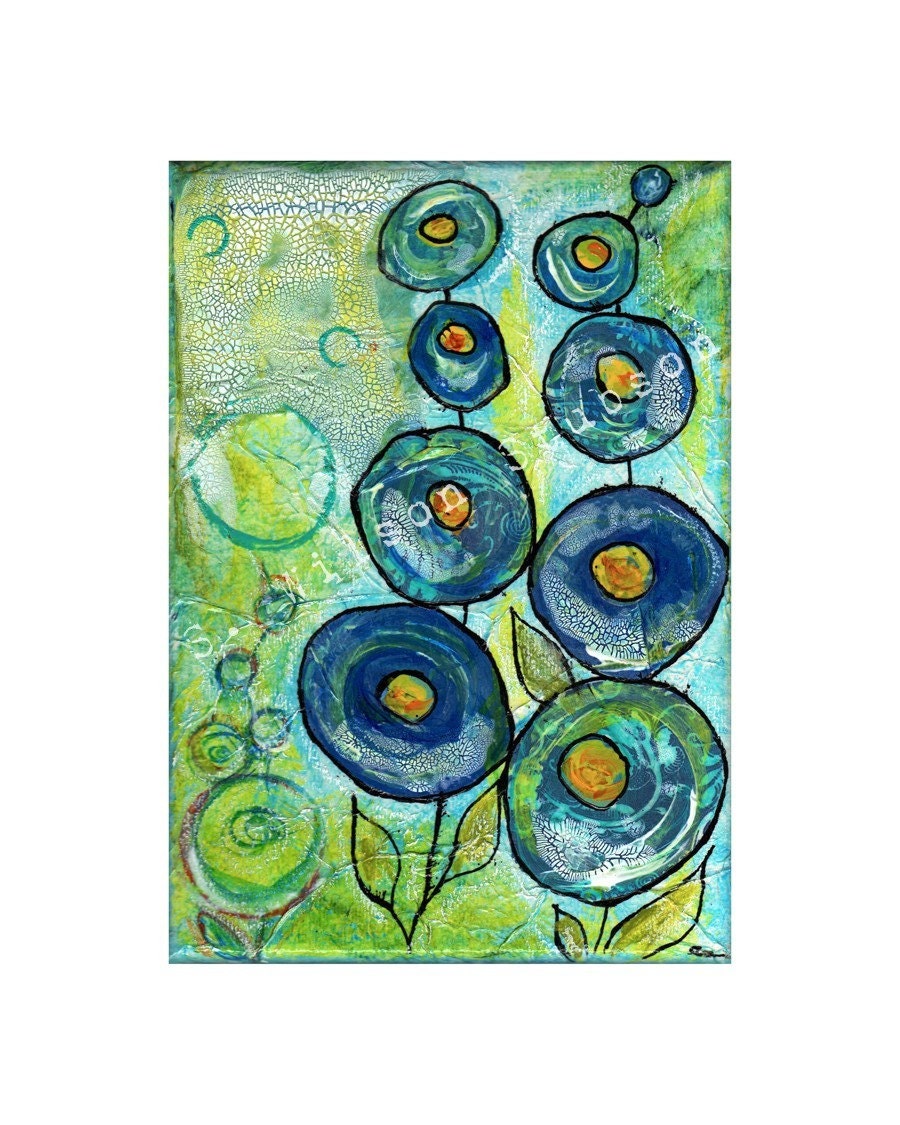 So, what inspires you creatively? Do you enjoy browsing creative magazines as much as I do? Do you like to wander the aisles of art and craft fairs? Do you spend countless hours on etsy or pinterest? You just never know where inspiration is going to strike!
Go create something fun!
Lisa