I love dolls. I always have. It started with Baby Lisa (yes, that was her real name!) that Santa brought me when I was 4. I still have her, packed away now, of course, but not forgotten.
I've never quite outgrown the appeal that dolls have for me. Over the years I've had country bunnies, Raggedy Ann and Andy, folk art dolls, and Santas in my home at one time or another. I used to have them sitting around on benches and shelves around the house. I have outgrown that (except for at Christmas when the Santas come out), but I do still have a few special ones in my studio.
There are lots of wonderful dolls available on etsy. I've been searching around for interesting art dolls---one of a kind darlings that you can't find anywhere else. One artist that I am very impressed with is
Cindy Riccardelli
. I'm going to share a few of her dolls here.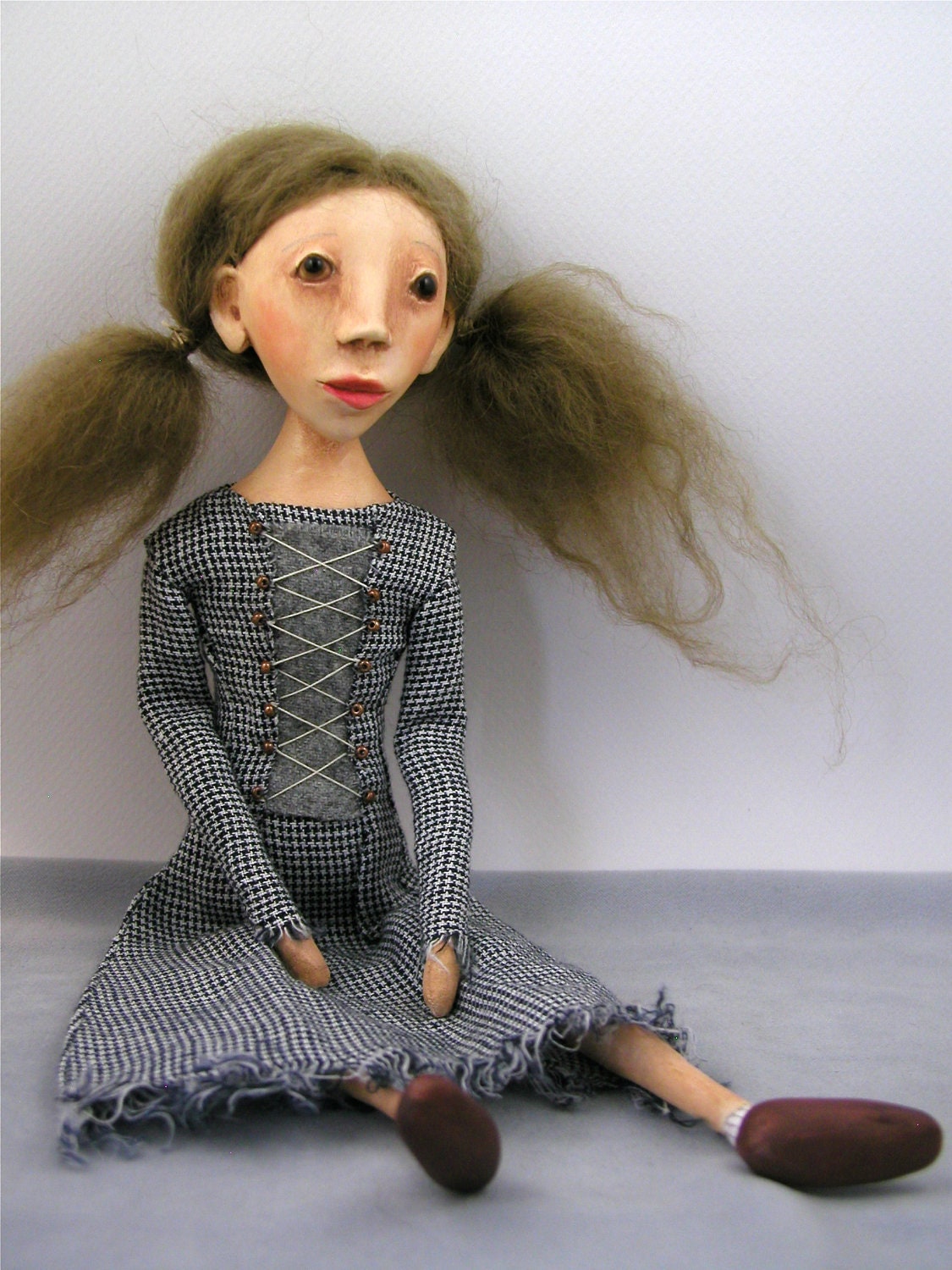 Beauty is in the eye of the beholder. Some of you might look at her work and think, "Oh, she's not cute". But that is what I LOVE about Cindy's dolls. They are full of emotion and character and flaws, and that is what I enjoy about them. I love that they are not quite pretty--their noses might be too big, or their eyes spaced a bit oddly, but they seem like real girls to me. As we all know, it's what's inside a girl's heart that counts, and these dolls, to me, have a lot of heart.
Cindy creates her one-of-a-kind art dolls from fabric and paperclay. They are hand painted and dressed in handmade clothing. You can tell by looking at her work that Cindy LOVES her girls.
Here are a few more of my favorites:
(I love her big bow and her 'fancy' dress.)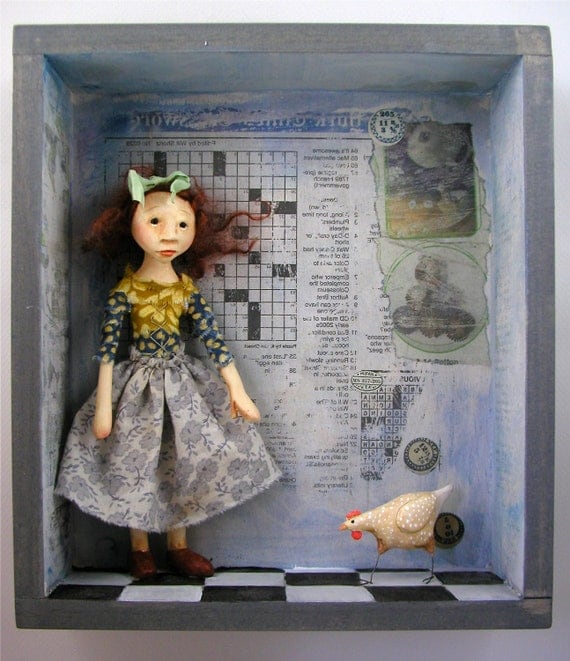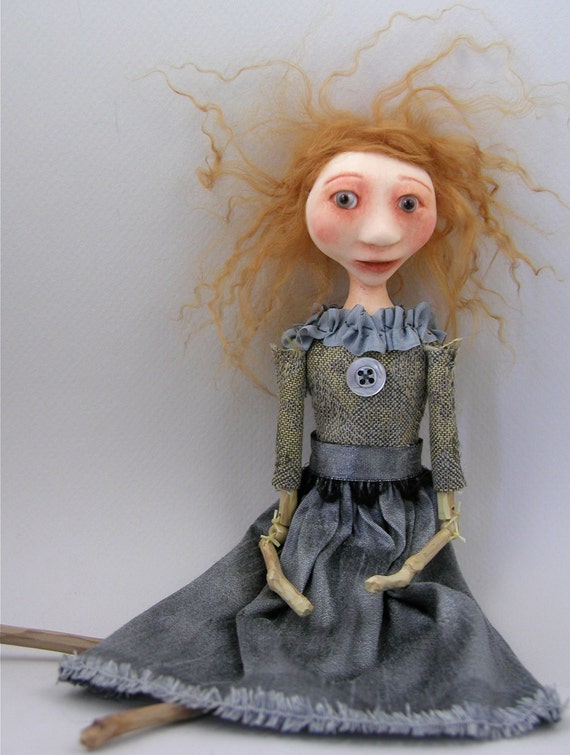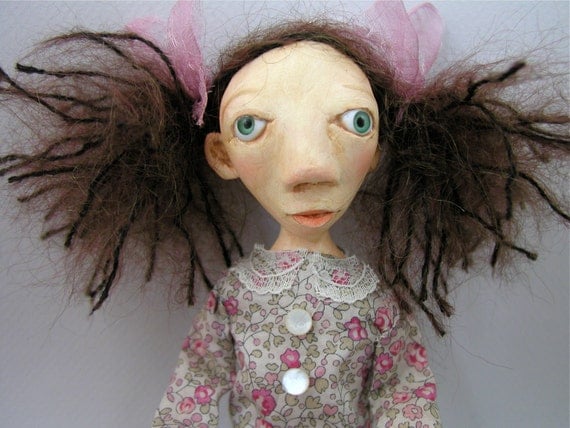 I can't decide who is my favorite, Sinead or AnnaMae. I love them both so much! I think it might be the hair....
Have a wonderful weekend!
Lisa